Estimated read time: 2-3 minutes
This archived news story is available only for your personal, non-commercial use. Information in the story may be outdated or superseded by additional information. Reading or replaying the story in its archived form does not constitute a republication of the story.
Jed Boal ReportingA Utah soldier who deployed to Iraq just over a month ago died with five other soldiers yesterday.
A close friend of the soldier tells us Private First Class Michael Pursel was living his dream.
Pursel deployed to Iraq at the end of March. The soldier went active duty less than a year ago. He was only 19, but according to his friend, he was very committed to his service.
Pursel had not been stationed at Fort Lewis, Washington, very long when he volunteered to go to Iraq. That did not surprise Daniel Gehring at all.
The two met at Sunset Junior High in 2000, went to high school together, and even headed off to basic training together.
"It was his dream," Gehring said. "He wanted to go active when he was 16. This was all he talked about. Every day he was like, 'I want to do what my dad did. Go active, serve the country and fight for what's right.'"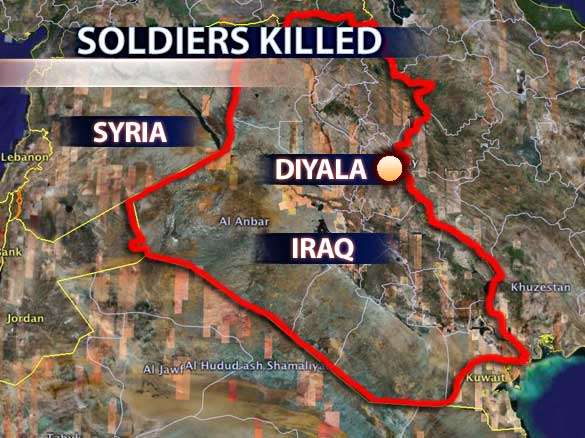 Pursel was among six Fort Lewis soldiers and a Eurpoean journalist killed Sunday when a roadside bomb destroyed their vehicle in the Diyala province. The IEDs have ravaged American troops in Iraq.
Gehring says it's gut-wrenching to lose a friend this young, but Pursel felt he could make a difference in Iraq.
"Even though we've known each other a long time, we just barely started growing up. He's barely turned 19. The only thing that's keeping me from breaking down is knowing this is what he wanted to do," Gehring explained.
Gehring says Pursel's father and mother serve in the military. The family moved to Utah when his mother took an assignment with the Air Force Reserves.
"As soon as he got a chance to go, he went, "Gehring said. "He didn't have any hesitations. It was his American dream. That's what he wanted to do."
Gehring says Pursel was a good listener, honest and trustworthy, and because of that he had a lot of friends wherever he went.
×
Most recent Utah stories