Estimated read time: 1-2 minutes
This archived news story is available only for your personal, non-commercial use. Information in the story may be outdated or superseded by additional information. Reading or replaying the story in its archived form does not constitute a republication of the story.
Carole Mikita ReportingFor 131 years, Utah's first corrections officer killed in the line of duty has lain in an unmarked grave, but that changed today.
The search to find that grave stretched over 12 years until a writer and a museum curator found it. Today, a special service was held, and now Mathew Burgher's new monument marks his final resting place at Fort Douglas Cemetery.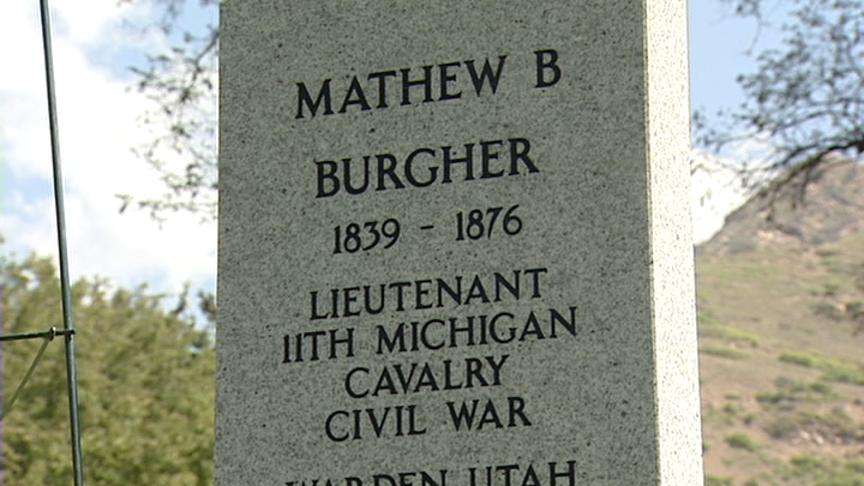 Mathew Burgher was only 37 when he died. "Personally, it's as if I have buried a brother. I have found him, I have honored him," said Su Richards, a research archivist at Fort Douglas Museum.
A Civil War veteran, twice wounded, twice captured and escaped, he came to Utah at the request of his former commander, retired General George Maxwell. He became the warden of the territorial prison then located in Sugar House.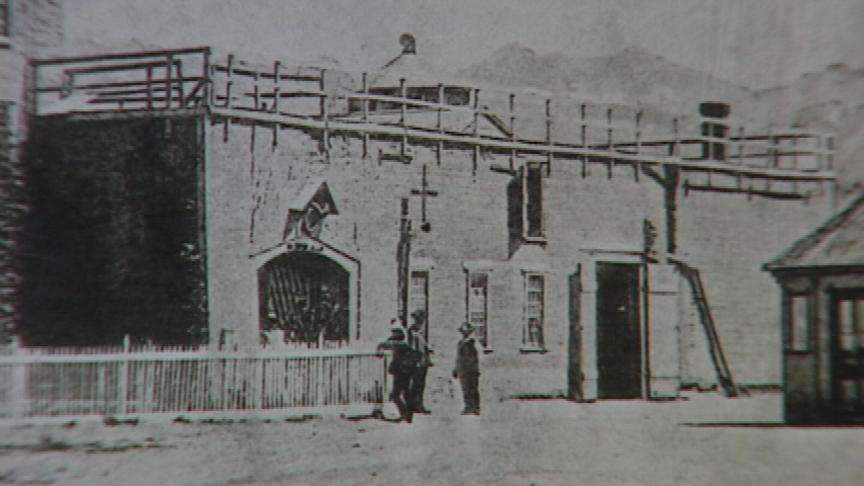 Burgher died there on March 16, 1876, as the result of a brutal beating during a prison escape. Five days later, on a rainy Sunday morning, a rather large funeral procession came to Fort Douglas Cemetery, and Mathew Burgher was buried; whatever marker was created was soon lost.
Former police officer, now Salt Lake Tribune columnist, Robert Kirby started the search for Burgher a dozen years ago. Kirby said, "I came up here and walked every headstone over and over again looking for him. It's been a long time coming; he's deserved it. He's been here for 131 years, his contribution to the state has gone unrecognized and that's just not right."
As for family, Mathew Burgher's great-niece, Alice Gene Swartzell, lives in Texas. She is elderly and unable to travel but told Su Richards she's very grateful for today's ceremony.
×
Most recent Utah stories