Estimated read time: 2-3 minutes
This archived news story is available only for your personal, non-commercial use. Information in the story may be outdated or superseded by additional information. Reading or replaying the story in its archived form does not constitute a republication of the story.
WEST VALLEY CITY -- Jam skating is something most Utahns have never heard of. A group of Utah teens hope to change that.
The Quadrum Skate Team -- featuring Skylar Wilson, Armando Jimenez, Adrian Aguillon and Nate Snow -- traveled to the 2010 Jam Skating nationals in Gastonia, N.C., July 16 through 17 and took first place in the team competition. They are the first Utahns ever to win a National Jam Skating competition.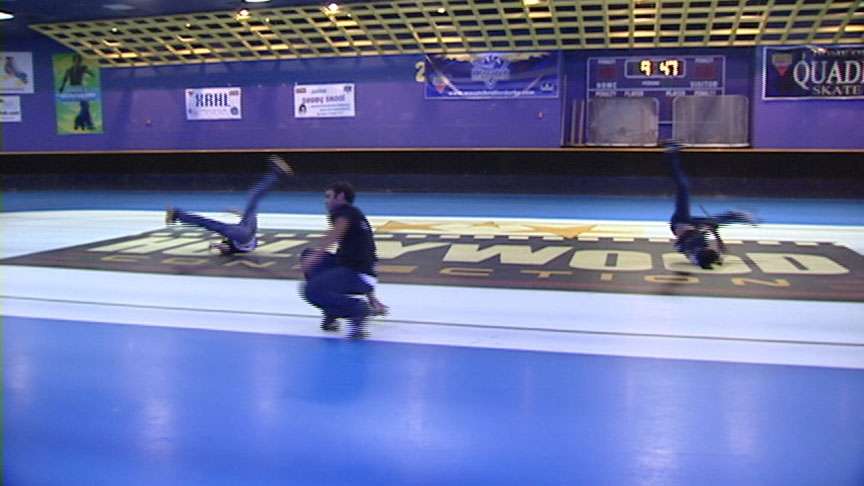 "It's a great accomplishment," said Snow. "Just to know that we're the first skaters to ever come out of Utah to take home nationals, and I feel like we got a lot of respect down there. Our hours of practice paid off."
So what is jam skating? Who better to ask then the members of the Quadrum Skate Team.
"Jam skating, it's a mixture of all kinds of dancing," aid Wilson. "We put it all together and we throw it on roller skates."
"We put it together and make it look smooth in our own unique way of dancing," Aguillon said.
The most recognizable and popular feature of jam skating is break dancing.
"There is also break skating where go into the middle and do battle circles," Wilson explains. "We kind of just bring our new tricks and anything that we come up with, throw it on the floor and show them what we have."
The time and dedication the team has put into this competition has helped them stay out of trouble along the way.
"It inspired me to stay out of gangs, stay out of drugs, do anything possible to stay out of the street," said Aguillon. "It keeps my parents happy and it keeps me happy."
The Quadrum Skate Team has performed during halftime at Utah Jazz games and hopes to continue to make performances into a full-time profession.
E-mail: jjensen@ksl.com
×