Estimated read time: 1-2 minutes
This archived news story is available only for your personal, non-commercial use. Information in the story may be outdated or superseded by additional information. Reading or replaying the story in its archived form does not constitute a republication of the story.
Samantha Hayes ReportingEarlier in the week we told you about a woman who claims she was hit by a man driving erratically on the interstate. She was only able to remember three numbers of the car's license plate, and many of you wrote in wondering why that was not enough information for police.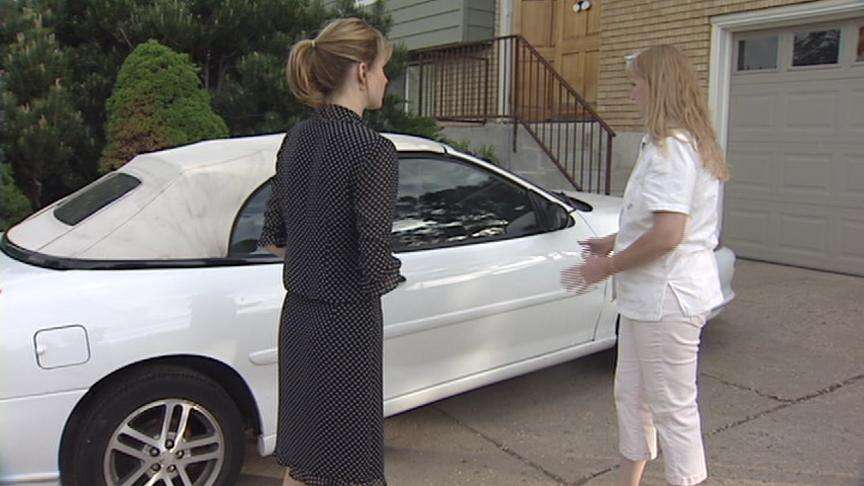 License plates have six figures, and that's pretty much what it takes to identify any particular vehicle in the system operated by UDOT. When there is a hit-and-run, witnesses sometimes don't have all the information. That's what happened to Ozetta Shephard. She only got three numbers from the car that hit her.
Punch three numbers into the system and Joseph Clasby tells you what he gets. "To try and run a partial plate, give just three characters, as in this example. Sometimes results come up with 400 to 500 cars."
What happened to Shephard occurs several times a day, according to Utah Highway Patrol. But unless the hit-and-run results in a serious crash, a partial license plate number, they say, just isn't enough information to spend the time on. "Primarily, the partial plate is an investigative tool and can be time consuming to narrow it down with just three numbers," Clasby told us.
At least in some cases, it seems justice requires all six and a good memory.
UDOT says privacy laws also restrict only officers from requesting and obtaining that information.
×
Related links
Most recent Utah stories