Estimated read time: 2-3 minutes
This archived news story is available only for your personal, non-commercial use. Information in the story may be outdated or superseded by additional information. Reading or replaying the story in its archived form does not constitute a republication of the story.
Sarah Dallof ReportingFor the second time this week, students walked out of school. This time there's some confusion as to why.
The students were from several schools, including three junior high schools in the Granite School District. Those students say they walked out to rally for rights for immigrants. Administrators say if that's what they were really doing, they're going about it the wrong way.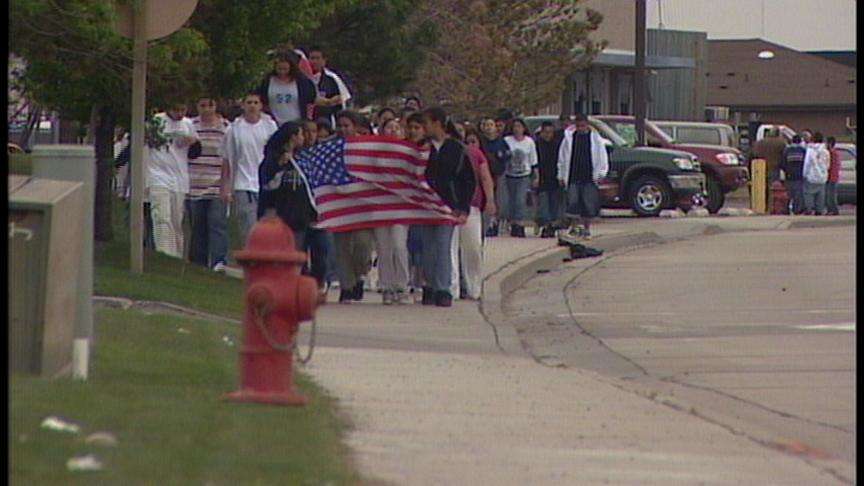 For the second time this week, students walked out of class and onto the road, protesting immigration laws. "We want to have more freedom, more legalism, a better life," Jose Perez, one student, said.
Another student, Jose Camacha, told KSL, "We're protesting because they say they want to take our parents away, and if they take our parents away they're going to take us."
Unlike previous protests, though, this one appeared less organized. Hours after saying they were going to Pioneer Park, the students hadn't made it. Some seemed unsure just what they were rallying for.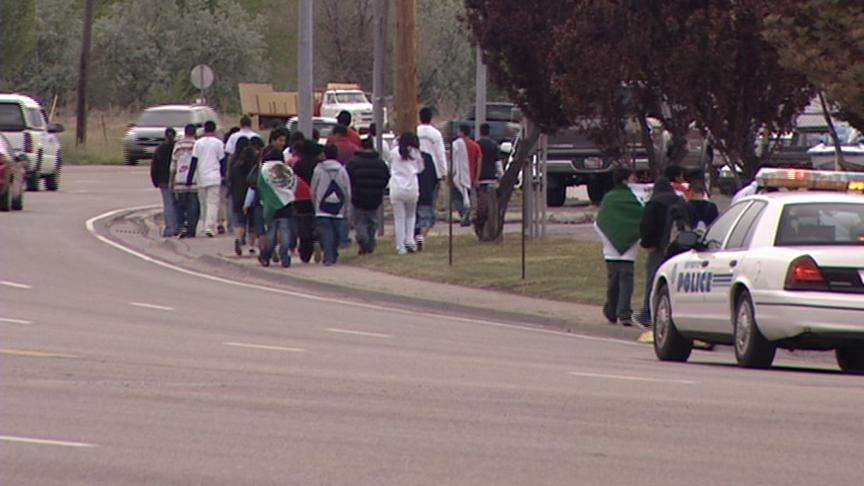 When asked what they were rallying for, one student replied, "What that guy's said, rights," then shrugged his shoulders.
Randy Ripplinger with Granite School District said, "One principal said his kids were walking out because of Cinco de Mayo."
The Granite School District will be marking the students absent but has no plans to take legal action against them. District officials say the students are hurting themselves by walking out.
"If they want the better life, if they want the job, the freedoms and the opportunities America offers, the way to do that is get an education..It's not by skipping school," Ripplinger said.
The students disagree. "We've got to do what we've got to do to stand up for ourselves," Camacha said.
Granite School District says it only takes legal action against students when they miss school for an extended period of days. Students today say this will be their last walkout.
×
Most recent Utah stories