Estimated read time: 2-3 minutes
This archived news story is available only for your personal, non-commercial use. Information in the story may be outdated or superseded by additional information. Reading or replaying the story in its archived form does not constitute a republication of the story.
Ed Yeates Reporting A Tooele man has become the first Utahn to get a cornea transplant using a revolutionary new laser technique.The surgery was performed on the patient's left eye at the Moran Eye Center at the University of Utah.
Like thousands of other patients, Daryl Frame had a corneal transplant at the Moran Eye Center. But for the first time, a new tool was used, that just might change forever the way corneas are replaced.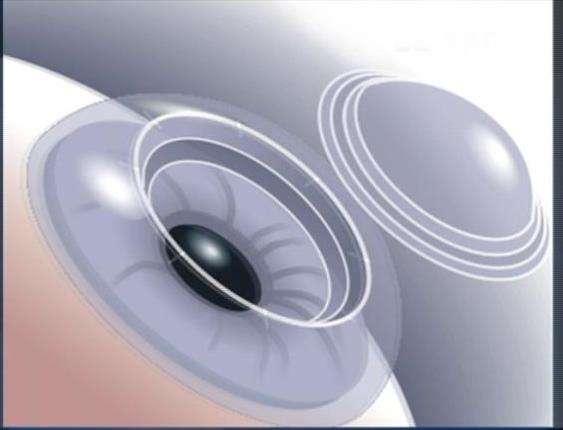 Daryl Frame is back at his home in Tooele. Unlike traditional corneal transplants, his eye is healing rapidly, with fewer sutures. Instead of a year of healing, his eye will most likely rebound within one or two months. In fact, even though the transplant was done only two weeks ago, he's going back to work on Monday.
What made the difference? Instead of a hand-held cookie-cutter-like device that makes the vertical cuts, a technique that has been the standard for corneal transplants for decades, a new laser was used.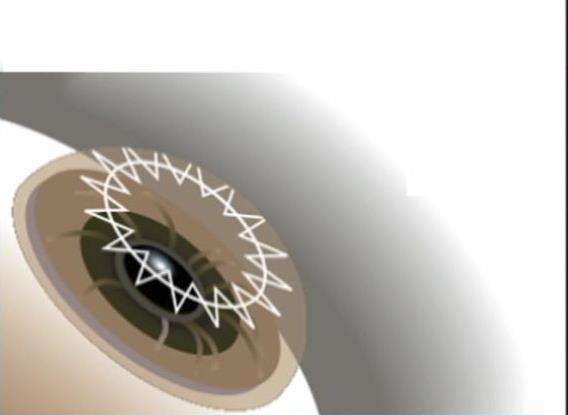 Dr. Majid Moshirfar at the Moran Eye Center explains, "We can actually customize the cross-section. We can even do a mechanism of interlock. So by doing them in that way, we can have the donor in one form, the host rim in another form and they actually match."
Dr. Moshirfar says the IntraLase laser, as it's called, cuts precisely, smoothly and at angles that makes for a perfect fit. The eye heals faster with fewer sutures. And sutures have been the big frustration with the traditional cookie-cutter technique.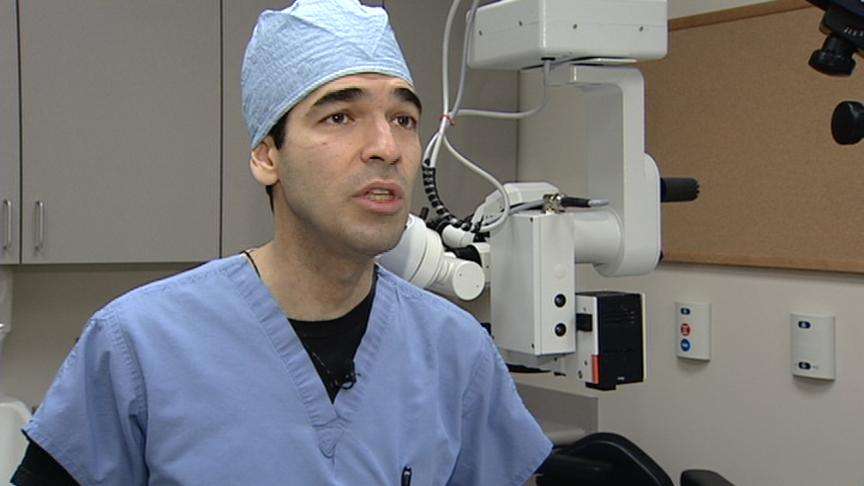 Dr. Moshirfar explains, "You do a beautiful transplant. It's crystal clear. But patients can't see through it. Why? Because they have a lot of stigmatism because of the suturing that was done."
From a mushroom shape to a top hat shape to a zig zag shape, the laser custom cuts like a tailor manipulating a suit for the perfect fit. The technique looks so good that perhaps eventually they'll get so good they won't need any sutures.
Fewer than a hundred cases have been done so far nationwide.
×
Most recent Utah stories