Estimated read time: 1-2 minutes
This archived news story is available only for your personal, non-commercial use. Information in the story may be outdated or superseded by additional information. Reading or replaying the story in its archived form does not constitute a republication of the story.
SALT LAKE CITY -- Animal shelters in Utah are full to the brim with all kinds of animals. This time of year is also when the cat population soars.
Cats without a home are often brought to the Humane Society of Utah. Most animal shelters have plenty of cats ready for adoption on a regular basis -- but now, there's almost more than they can handle.
"We do the best that we can to get all of them adopted out, but it's hard to keep up with the flow, it really is," said Carl Arky, director of communications for the Utah Humane Society.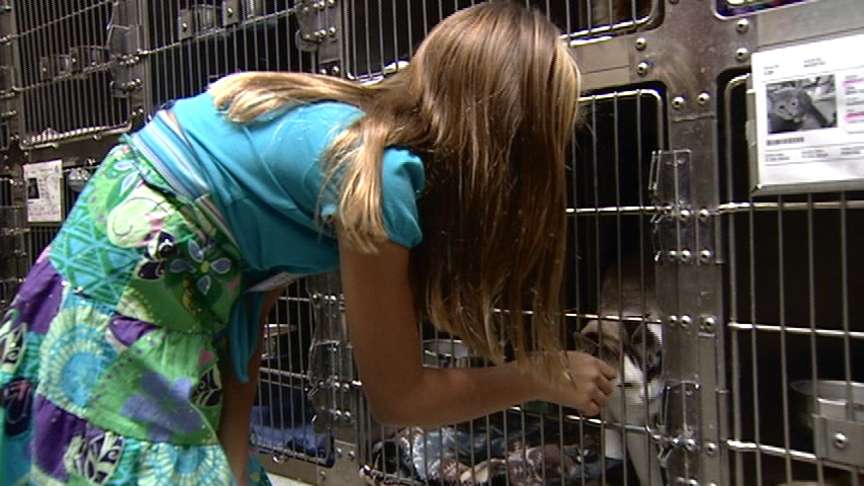 That's because it's the end of kitten season. Most kittens are born from April through June. By July, those that go unclaimed end up in shelters.
Because fewer cats are sterilized than dogs, thousands of cats are born homeless each year.
But the economy is also a factor. Arky says more pet owners have turned their animals over to shelters because they can no longer afford them.
The more animals that get turned in, the bigger the problem.
"Cats not just at the Humane Society, but at all shelters throughout our state and throughout our country are being put to sleep. And it's a real shame," Arky said.
For that reason, the Humane Society of Utah and other animal shelters are making it easy to adopt.
All cats that are 6 years old or older are completely free to adopt. If you're over 65, cats of any age are free.
For more information on how to adopt a cat, CLICK HERE.
E-mail: abutterfield@ksl.com
×
Related links
Related stories
Most recent Utah stories