Estimated read time: 3-4 minutes
This archived news story is available only for your personal, non-commercial use. Information in the story may be outdated or superseded by additional information. Reading or replaying the story in its archived form does not constitute a republication of the story.
SOUTH JORDAN -- Jury selection concluded Monday afternoon in the trial of a Bluffdale man accused of shooting and paralyzing his neighbor. The prosecution and defense have very different versions of the event as the trial unfolds this week.
The case is continuing through the afternoon. It will be up to the jury to decide if Campos tried to kill Serbeck, or if he fired in self-defense.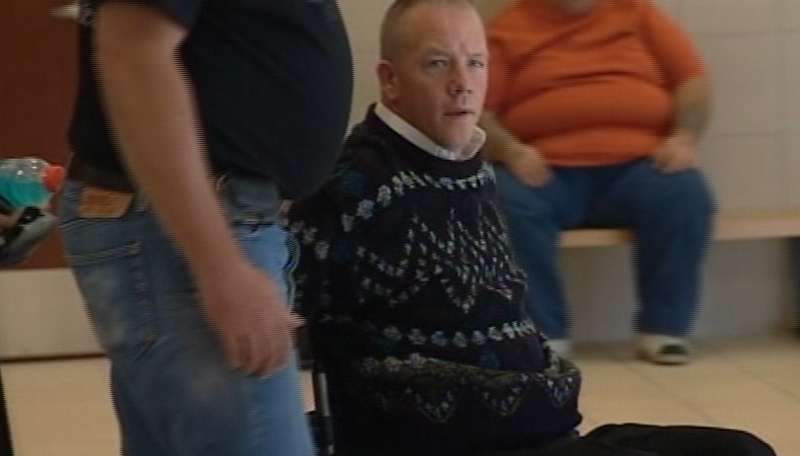 Prosecutors are trying Reginald Campos for attempted murder and aggravated assault after he shot David Serbeck during a neighborhood watch patrol in July 2009.
In opening statements Monday morning, defense attorneys told the jury this trial is not about gun control, but self-defense. They say Campos drove around the neighborhood looking for the man his teenage daughter claimed was following her. When he saw the car close to his home he confronted the driver, David Serbeck.
Attorneys say Serbeck got out of the car and Campos heard him rack his gun. That's when Campos shot his gun.
"He got out of his car and pulled his gun on me and cocked it, and I let him have it," Campos told the emergency dispatcher when he called 911 to report the shooting. He told dispatchers he fired in self-defense.
The shooting left Serbeck in a wheelchair. The bullet severed his spine and paralyzed him from the chest down.
The state called Serbeck as its first witness around 3 p.m. He said in July of last year he and another man were patrolling the Bluffdale neighborhood because of the thefts that had been going on in the area.
During a preliminary hearing in October, Serbeck testified he was patrolling his neighborhood with the homeowners association president when they saw two girls jump out of the bushes near 1570 West and 15500 South (Iron Horse Boulevard). Serbeck said he told the girls to be safe going home and kept driving.
Serbeck said later that night, a car pulled in front of him. He said Campos got out of the car with a gun and yelled at him, asking why they were following his daughter.
Serbeck testified he exited his car with his own gun but put it on the ground and kicked it away before Campos shot him. Serbeck said he kept trying to tell Campos to calm down and talk about the situation.
Serbeck says there needs to be justice.
"If he was under the impression that somebody was bothering his daughter, why didn't he call the cops?" said Serbeck's friend Wayne Maden. "That's the normal thing to do. You don't grab a gun and go hunting. That's what he did."
Campos will take the stand later this week.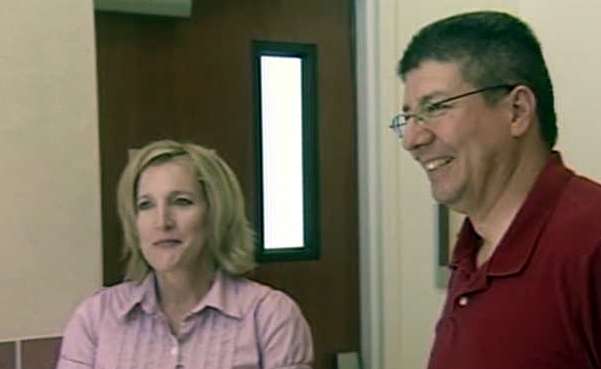 Family says Campos is a good person who loves his family. They say what happened was a tragedy for all involved.
"It's a terrible tragedy for both families and for the community, and so we hope for the best and will move forward from there," said the defendant's brother, Conrad Campos.
Reginald Campos' wife, Kathy Campos, says, "It has been a long year and we are happy to finally get our side of the story out and for the truth to really come out this week."
"We are putting our full faith and confidence in the legal system. We feel that given the truth coming out, and the evidence being presented, that Reggie is going to be proven innocent of the charges," Conrad Campos said.
The trial is expected to go through Thursday or Friday.
------
Story compiled with information from Sandra Yi and Shara Park.
×
Photos
Related stories
Most recent Utah stories