Estimated read time: 2-3 minutes
This archived news story is available only for your personal, non-commercial use. Information in the story may be outdated or superseded by additional information. Reading or replaying the story in its archived form does not constitute a republication of the story.
Tonya Papanikolas ReportingA group of mothers is starting a grassroots campaign to tell other families about the health effects of pollution across Utah. Those mothers held their first meeting tonight.
The group is called Utah Moms for Clean Air. They say someone needs to improve the air quality to keep Utah a great place to live. Their concerns are not unfounded. Logan and Salt Lake were recently on the American Lung Association's list of top seven most-polluted cities when it comes to seasonal or short-term pollution.
Mothers want to protect their children from danger. So when a group of moms learned their kids could have health problems from the pollution in Utah's air, they moved to action.
"This is hurting everybody, most of all our children. It's hurting their lung capacity permanently, it's causing potential long-term health problems," said Jennifer Whitlock one of the Utah Moms for Clean Air.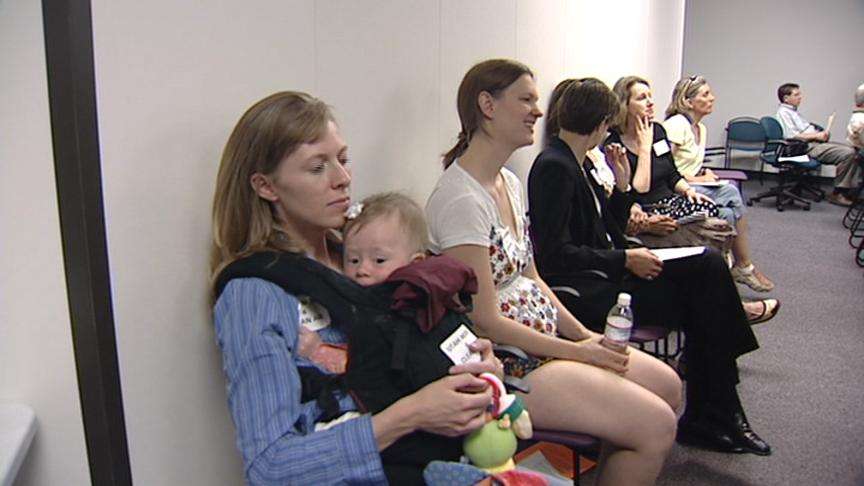 Cameron Cova says she became interested in the effects of pollution when her baby got sick over the holidays. "Weeks went by and it turned into a pretty serious lung infection, actually. And not coincidentally, it happened to be during that really bad inversion in January."
Cherise Udell says she was alarmed when she heard a red-alert air day is equivalent to smoking a half-pack of cigarettes. "I realized, wow, that means my children each smoked 11 packs of cigarettes this winter because we had 22 red alert days."
So the women formed a group called Utah Moms for Clean Air. This afternoon some spoke before Utah's Air Quality Board.
Cova said, "This is a really important issue to everyone in the state and particularly moms and kids."
Tonight they held their first official Moms for Clean Air meeting. About 70 people showed up.
Organizer Jennifer Whitlock said, "It's just beyond our wildest expectations. There are lots of people who are excited to be involved."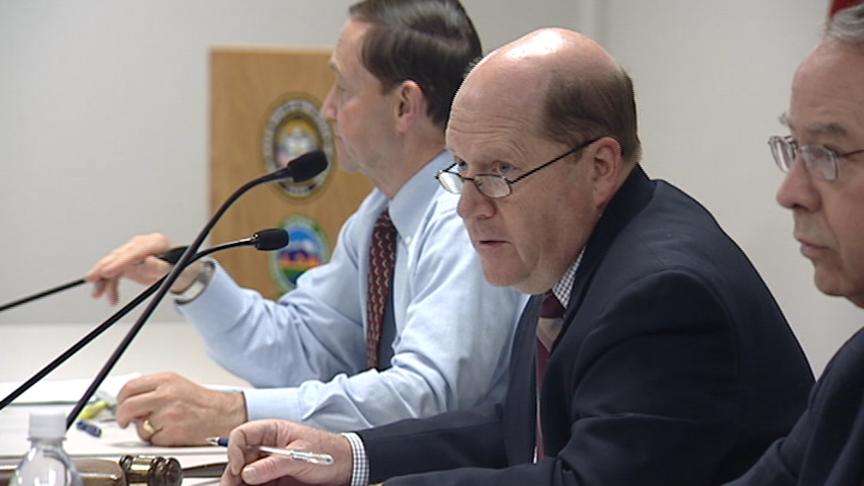 Dana Clark said, "We want to let people know both that there are solutions that can be implemented and there are problems that need to be tackled."
Those who attended said they wanted to know how they could make a difference and keep the children in their lives safer.
Lina Berentsen attended the meeting. She said, "I'm excited to hear more and learn more about what we can do. It's definitely something that I want to do my part if I can."
These moms say they would like to contact political leaders to affect some kind of change, but they're also giving suggestion of things you can do on an individual level. They say moms can make simple changes like consolidating the number of trips you make to run errands and turning the car off while waiting to pick up children.
×
Related links
Most recent Utah stories