Estimated read time: 2-3 minutes
This archived news story is available only for your personal, non-commercial use. Information in the story may be outdated or superseded by additional information. Reading or replaying the story in its archived form does not constitute a republication of the story.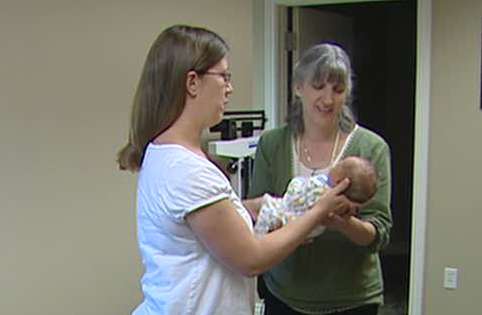 SALT LAKE CITY -- A woman who risked everything financially to open The Birth Center in Salt Lake City is getting a High 5. Midwife Becky McKinnis opened the center to provide women with an alternative to delivering at a hospital.
A viewer who e-mailed us about Becky, Xochitl Owens, called her a role model and someone who has changed her life for the better.
---
I get to see families that are bonded and strengthened, babies that are adored.
–Becky McKinnis
---
"I'm not an emotional person," Xochitl says, "but I love her. She's given up everything she has to run this birth center. I don't think I could do the same if I were in that position."
Xochitl, like all of the clients at The Birth Center, shares a love and connection with Becky McKinnis.
"She spent a lot of time with me, a lot of one-on-one time," Xochitl explains. "She's everything to me. She's just awesome."
They trust her with their lives and delivering their children.
Becky says, "I love what I do and I love the people that I serve. I become friends with my clients and it does mean everything to me."
Becky feels passionately about the power that can come through natural childbirth. She risked her home and life savings to open The Birth Center after the alternative birthing center where she previously worked shut down.
Through the years, Becky has worked with pregnant teenagers, women recently released from jail, and others dealing with tough circumstances.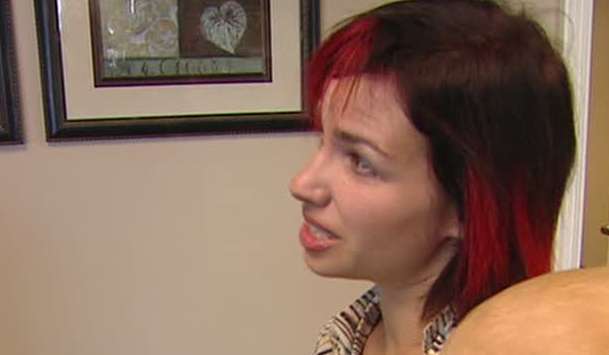 "The power of the birth experience, that they take control of themselves, they're empowered and taught about their bodies so that they can work with their body," Becky says. "But that empowering experience causes them to mature and change in ways that they don't have the opportunity for so quickly any other times of their lives."
Becky has been a midwife for 20 years and has delivered hundreds of babies. She has never forgotten working with a teen mother who realized her own strength after giving birth. It gave her the power to go back to school and become a counselor to help other girls in similar situations.
Despite the trials Becky has faced to keep the center open, she knows her work makes a difference and that keeps her going.
"I get a feeling of purpose," Becky says. "I get to see families that are bonded and strengthened, babies that are adored. I get to see a change in our community."
"I tell the people in kind of a silly, sappy way that we're changing the world one baby at a time," Becky says.
Our High 5 partner, Les Schwab, provided Becky with a gift basket, including a $100 gift certificate for Les Schwab services.
If you know someone who deserves a High 5, nominate them here.
E-mail:bwalker@ksl.com
×
Related links
Most recent Utah stories