Estimated read time: 3-4 minutes
This archived news story is available only for your personal, non-commercial use. Information in the story may be outdated or superseded by additional information. Reading or replaying the story in its archived form does not constitute a republication of the story.
SALT LAKE CITY -- There is plenty of emotion involved with the debate over immigration reform, and two men have taken strong stands on the issue -- on opposite sides.
One man is the very face of the Arizona law; the other, the face in Utah of opposition. Their story is of two men who have stood firm, and who have met controversy and criticism with courage.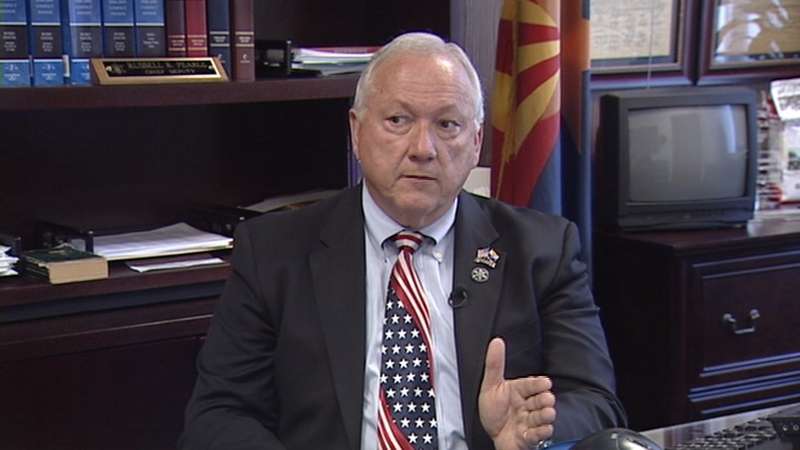 Arizona state Sen. Russell Pearce sits in his office at Arizona's state capitol building with sound bites at the ready for every immigration question.
"States have inherent authorities to enforce the laws as if they are in the state statute," he says. "[We spend] $2.7 million a year to educate, medicate and incarcerate [illegal immigrants]."
His responses are passionate; and they should be, considering he's the man behind Arizona's highly controversial anti-illegal immigration law.
"Arizona didn't make 'illegal' illegal. It actually already was illegal," Pearce says. "And 'illegal' is not a race. It is a crime, and we're going to enforce it."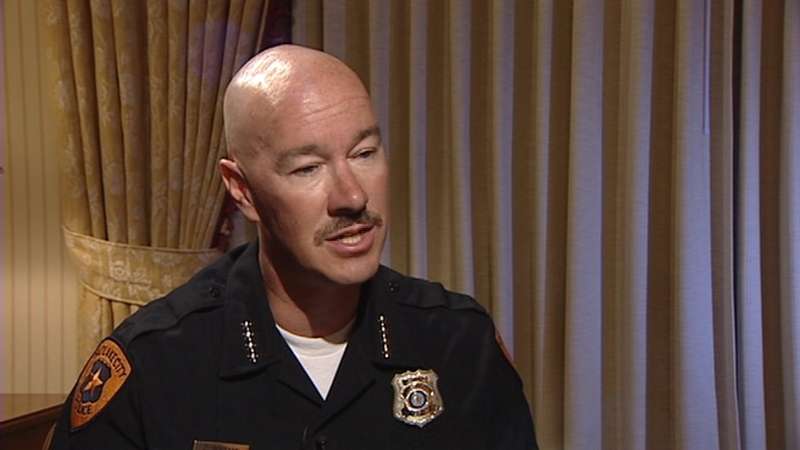 More than 600 miles north in Salt Lake City, there's a man who feels as strongly about the issue as Pearce: Salt Lake City's chief of police, Chris Burbank.
"I see it as detrimental to the profession that I truly love," Burbank says.
The chief has repeatedly said an anti-illegal immigration law similar to Arizona's would dramatically affect his officers' relationships with the community. It would create mistrust for law enforcement, he says, and would force officers to racially profile.
"I'm not willing to send my officers out to interject bias or to be racially motivated in the actions that they take," he says.
The rule of law is what Pearce says motivates him as well. He worked as a police officer for 35 years and served as chief deputy sheriff in Maricopa County. He says local police need to pick up the slack for the federal government
"Anybody who talks about border security and doesn't talk about interior enforcement isn't really sincere," he says.
On the other hand, Burbank says he's not sure what he'll do if similar legislation passes in Utah.
---
'Illegal' is not a race. It is a crime, and we're going to enforce it.
–Sen. Russell Pearce, Ariz.
---
#p_quote
"That's the million-dollar question that remains to be seen," he says. "My job is to uphold the law, but do we draw the line if the laws are biased or racist? … I'm definitely leaving that open at this point."
The two stand on opposite sides of the issue, but what strongly divides them is also what they share: conviction, and the strength to stick by it.
"My son was shot and almost killed by an illegal alien, and he was wanted for drug trafficking," Pearce says. "That guy, he's in prison where he belongs. But I don't hate him. I hold the government accountable. He shouldn't have been here, if the borders were secured and the laws were enforced."
Both men say this is more than a political debate -- it's a personal mission.
---
This is the right thing to do, and I will always try to stand up for what is the right thing to do.
–Chief Chris Burbank, SLC police
---
#b_quote
Both have faced stiff criticism for speaking publicly, and both have accepted the backlash. Burbank admits he has feared for his safety.
"I've gotten a few things that cause me alarm, and I would certainly hope that nobody would take any action of that extreme nature," he says. But it's something that you always have to be aware of."
"If you think about it," Burbank continues, "the police chief should probably be disliked by criminals, by the bigots and the racists in society, because we stand for everything they don't."
If you ask the men why they continue to take it -- all of the hate mail, the phone calls, the comments each time they leave their homes -- both will say it's simple: They believe it's their duty.
"[It's] the rule of law, and this is about what's right and wrong," Pearce says.
"This is the right thing to do, and I will always try to stand up for what is the right thing to do, and that is the important thing," Burbank says. "I look at my children, they need to know that their father stands up for what he believes is the right thing to do even if it's not popular."
E-mail: jstagg@ksl.com
×
Related links
Related stories
Most recent Utah stories