Estimated read time: 1-2 minutes
This archived news story is available only for your personal, non-commercial use. Information in the story may be outdated or superseded by additional information. Reading or replaying the story in its archived form does not constitute a republication of the story.
Alex Cabrero Reporting Emigration Canyon was full of bright colors this morning and it was more than just the pretty fall leaves. Hundreds of bicyclists were showing support for one of their own.
Chances are you didn't know Allan Butler, but there's a pretty good chance you've heard of him. He was Utah's number one cyclist, known around the world for his talent, until a trip to Las Vegas last week ended it all.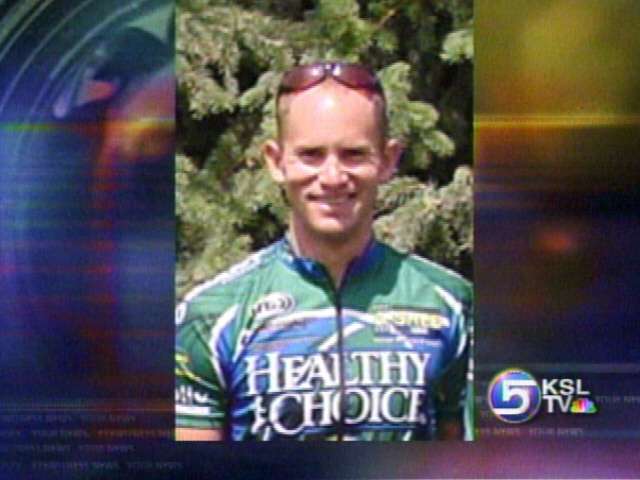 Tammie Wood, Butler's Mother: "My son passed away and was killed in Las Vegas. He was hit by a taxi driver."
Just like that, Butler went from fighting to be number one in his sport to fighting for his life. The taxi driver had run a red light and slammed into Butler's bicycle. So today hundreds of cyclists joined Butler's mother and teammates to have a ride in his memory.
Gardie Jackson, Butler's Teammate: "How one guy can affect so many people and make a big difference…(cry)"
Sometimes there just isn't an answer.
Tammie Wood: "He was a good boy, yeah, a great friend, husband and father."
Butler is survived by his wife and 9-month old girl. He didn't have life insurance so a big part of this ride was to raise money so his family will have something.
Gardie Jackson: "We've had so many people from the community, businesses, bike companies nationally."
But most of all, this was all about remembering a man who left us way too soon. He competed around the world, but loved riding Emigration Canyon, the perfect place for his memorial ride.
Gardie Jackson: "He was the kind of guy you'd want to be your friend. He was very real, incredibly personable."
Organizers would like to make the Allen Butler memorial ride a yearly one.
×
Most recent Utah stories