Estimated read time: 2-3 minutes
This archived news story is available only for your personal, non-commercial use. Information in the story may be outdated or superseded by additional information. Reading or replaying the story in its archived form does not constitute a republication of the story.
Sam Penrod ReportingLeaders of the Church of Jesus Christ of Latter-day Saints broke ground today for a new Church history library in downtown Salt Lake City. The new history library will be built in a parking lot on North Temple, just across the street from the Church Office Building. And when it is finished two years from now, it will hold all types of historical documents belonging to the church.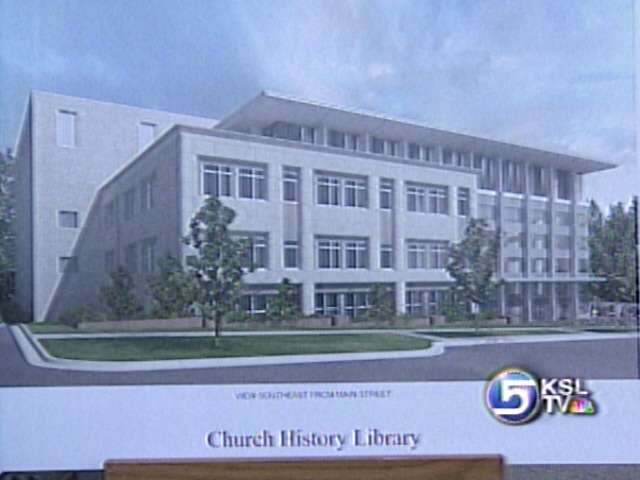 Using a shovel that once belonged to Brigham Young, President Gordon B. Hinckley used a part of history to break ground for the church's new history library.
President Gordon B. Hinckley: "The church grows and the volume of the records continues to increase in large numbers. I don't know if we will ever build a building large enough to hold them all the way they are accumulating them, but this is an attempt to do so."
The new history library will be 250-thousand square feet and five stories, although two will be below ground. Overall, there will be 25 miles of shelving for books and other documents.
Elder Marlin K. Jensen, Church Historian & Recorder: "Journals, diaries, correspondence, the corporate records the church, the records of local units, photographs, audio visual material--you name it, we store it here if it has to do with the history of the church."
The building will use new technology with climate control for storing and preserving the Church's rare and historical records. Most importantly, the church says the library will make room for future history.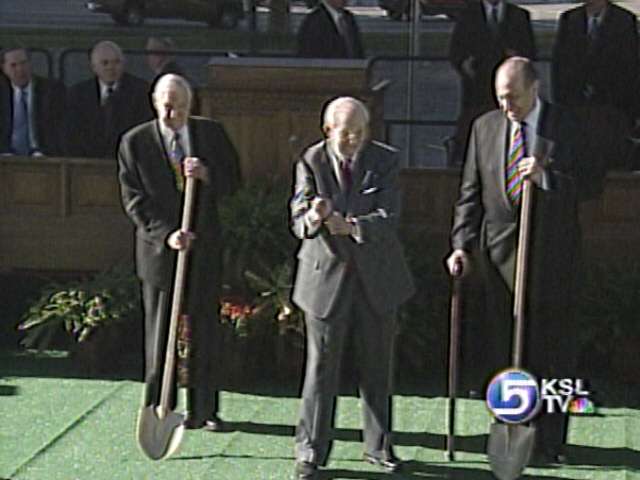 Richard Turley, Managing Director, Church History Department: "Church history is made every day and we make an effort to continue collecting materials by and about the church. So we have individuals who travel the world, meet with church members, and gather the materials that relate to the history of the church, not only here locally, but in the far-flung parts of the world."
The church says that the library will include public access to most areas and historical documents. Construction will start right away and it should be finished by the end of 2007.
×
Most recent Utah stories