Estimated read time: 2-3 minutes
This archived news story is available only for your personal, non-commercial use. Information in the story may be outdated or superseded by additional information. Reading or replaying the story in its archived form does not constitute a republication of the story.
(KSL News) Police in Midvale shot and killed a man Saturday night outside of the Tropicana Night Club. An officer tried to pull a man over on 700 East and 7600 South for weaving in and out of traffic in a car that didn't have lights on. Police thought he was drunk. Instead of stopping, the driver led police on a chase down State Street.
Officers there tried to spike the car, but he crashed into another vehicle. After he crashed into a car he took off running toward the Tropicana parking lot and carjacked an innocent club goer.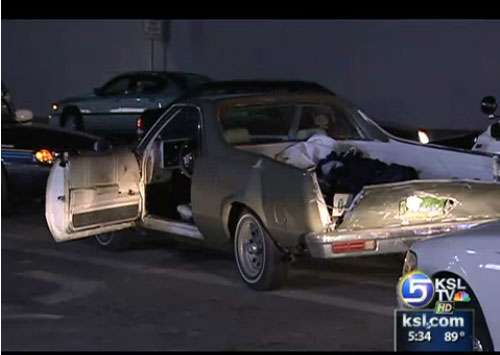 Witness Coral Holt said, "The driver said he pulled out a knife that was like long. He pulled out a knife on him so he jumped out."
Sgt. Gregg Olsen of the Midvale Police Dept. said, "The suspect at that point tried running over two of our officers at the scene. He then deliberately crashed into a patrol car." That's when police pulled out their guns.
Witness Sarah Pratt explained, "The suspect jumped to the driver's seat and floored it and tried to get away. He was trying to run over a few officers and so the cops were forced to open fire." None of the officers were hurt.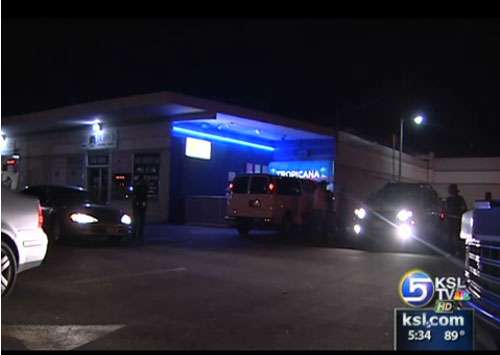 Pratt recalled, "We heard somebody running and then someone said, 'Get him, get him.' Then the guy jumped over the fence, almost knocking us over."
Officers said they had no choice but to shoot. Witnesses told us they heard five or six shots, which they said sounded like firecrackers.
The suspect, who died at the scene, has been identified as 26-year-old Jesse Owen Cochran of Sandy. He had been in trouble with the law before. The mug shot shown was taken just one week ago, but he had three others in the system.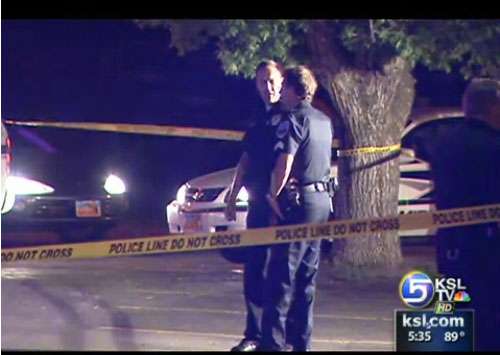 Police say they had been looking for Cochran for questioning in several felony forgery cases. The three officers who opened fire are on administrative leave pending an investigation.
×
Most recent Utah stories