Estimated read time: 2-3 minutes
This archived news story is available only for your personal, non-commercial use. Information in the story may be outdated or superseded by additional information. Reading or replaying the story in its archived form does not constitute a republication of the story.
Alex Cabrero Reporting Your senior year of high school is a time full of memories -- prom, graduation, and homecoming king and queen. At Riverton High School this year's contest is one everyone will remember.
No matter who wins homecoming queen there this year, it's an honor just to be among the six finalists. But after hearing Megan Rees was one of them, some of the other finalists wanted to drop out.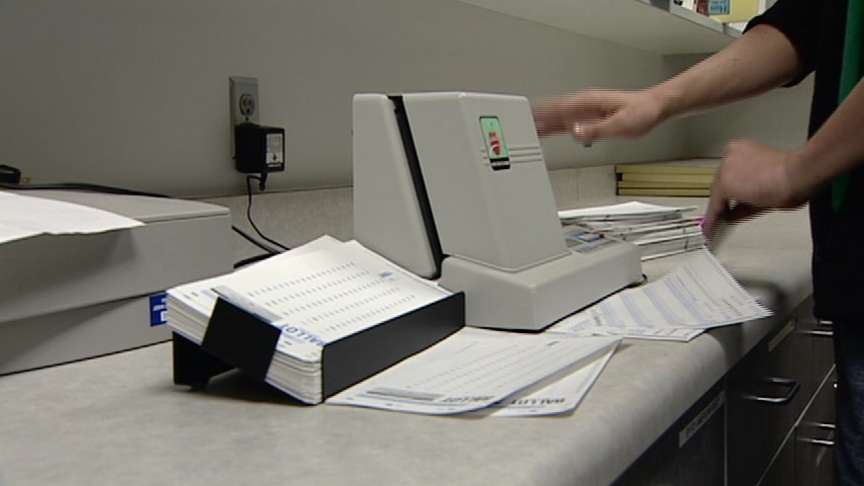 It's a good thing machines do all the work, otherwise Natalie Bybee and Quin Campbell would be here all night long.
Natalie Bybee: "We have 2500 ballots we have to count."
Quin Campbell: "It's awesome. I love technology."
But what saves them a lot of time won't save their Riverton High classmates from wondering who the big winner is.
Natalie Bybee, Senior at Riverton High School: "We're counting the ballots for our homecoming nominees to find out who is the queen."
Homecoming king and queen, a time we all remember.
Quin Campbell: "You have to be popular, but you have to be well liked."
All of the nominees are qualified, but only one has the story Megan Rees has.
Quin Thompson, Senior at Riverton High School: "She's awesome. You look at her, and I guess a lot of people judge her on the outside, but on the inside she's just like you and me."
You see, Megan, has cerebral palsy. She can't walk, barely has control of her arms, and will forever need a wheelchair. But boy, just try and stop her from smiling about having a chance at homecoming queen.
Megan Rees, Senior at Riverton High School: "I think it's great."
Plenty of people voted for her; in fact, some of the other finalists may have.
Quin Campbell: "A few of the other girls were like, 'Who are the other ones?' And I told them, and they were like, 'Wow, Megan? I don't know if I even want to do it anymore,' because they didn't want to run against her because they respect her so much."
Megan Rees: "I'm excited."
She has a 4.0 grade point average, paints with her mouth, and has plenty of wit to make you smile. The only thing she doesn't have, at least for tonight, is sleep. She can't imagine actually winning.
Megan Rees: "I don't know, I might cry."
The king and queen won't be announced until halftime of tomorrow night's football game. Even if Megan doesn't win, I think everyone agrees she's already a big winner.
×
Most recent Utah stories