Estimated read time: 3-4 minutes
This archived news story is available only for your personal, non-commercial use. Information in the story may be outdated or superseded by additional information. Reading or replaying the story in its archived form does not constitute a republication of the story.
NORTH SALT LAKE -- Budget cuts force many police departments to trim back training opportunities. Here on the Wasatch Front, a private training facility wants to make sure Utah law enforcement and military get the specialized training they need.
"Their training budgets have been cut because of the economy," says David Burnell, OPSGEAR CEO and founder. "First thing to go is training, normally. Whether it's military or law enforcement, it's the first stuff to get cut."
OPSGEAR is a North Salt Lake company that provides tactical gear and training. The company also operates the Urban Warfare Center. Police departments and military units have used the facility for nearly a decade. Now, any department in Utah can use it one day a month, free.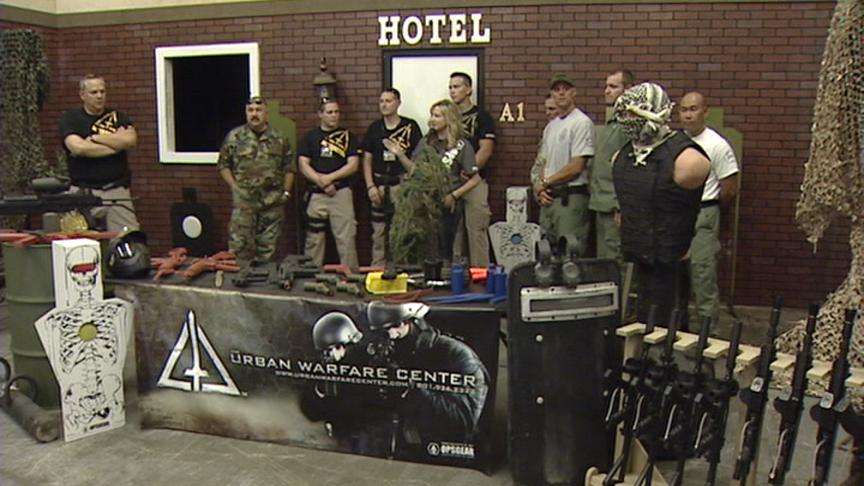 The owner originally built the facility to test gear, but after 9/11, a military unit bound for Iraq convinced Burnell to use it as a force-on-force tactical training center.
Last year Burnell planned to shut it down, but decided it was too valuable a resource for all of Utah. So OPSGEAR will now donate the use of the Urban Warfare Center to any Utah police force that needs a place to train.
"For seven years we did this for free, then we had to charge," says Burnell. "We were going to shut down the facility. Now, not only has it been re-opened, but with a vengeance it's being re-opened."
At an open-house Friday, Salt Lake City SWAT members ran through several scenarios aimed at handling situations involving active shooters, hostage standoffs, high-risk stops and domestic disturbances.
Burnell says the whole idea behind this kind of force-on-force training is to assault all of the senses to create the kind of stress that the cop or the soldier would face in a hostile situation.
Salt Lake City SWAT trained here for years. Officers involved in the Trolley Square shooting drilled on active shooter scenarios here. The department's SWAT tactical commander, Lt. Isaac Atencio, says the facility provides a critical training environment.
"The minute you breach a door and the scenario is on, you know that you're going to have to use all of the skills you've been taught to negotiate your way through this facility without being shot and trying to get to the bad guy," Atencio said.
The Unified Police Department and West Valley City also plan to use the facility.
"Active shooters in Utah, we've had several of them," Burnell points out. "It's a sad fact, they'll happen again. We want our law enforcement officers to be prepared on the tip of the sword, and tip of the spear to deal with that."
Utah military units have also trained there before deploying to Iraq and Afghanistan.
If every law enforcement department in Utah took advantage of the offer, OPSGEAR says the Urban Warfare Center would be booked solid.
E-mail: jboal@ksl.com
×
Photos
Most recent Utah stories