Estimated read time: 1-2 minutes
This archived news story is available only for your personal, non-commercial use. Information in the story may be outdated or superseded by additional information. Reading or replaying the story in its archived form does not constitute a republication of the story.
SALT LAKE CITY -- A man serving time for two rapes will spend another five years to life in prison on a third rape charge.
The judge said Alzen Marchet's behavior in court Friday indicated he's a danger to society, so she ruled that the sentence she handed down will run consecutive to the two Marchet is already serving.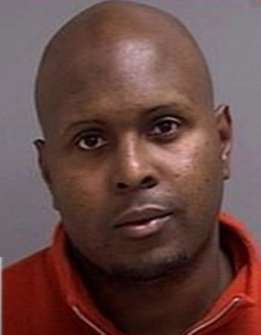 In April, a jury convicted Marchet in the 2003 rape of a woman. In court, the victim -- named Shuana -- told the judge she relives the attack from seven years ago and deals with anxiety and depression.
Then she looked at Marchet and told him that he did not "break" her.
As she spoke, Marchet muttered under his breath and rolled his eyes. When it was his turn to speak, Marchet said the accusations are lies and an outright disappointment.
His attorney said the sex was consensual and called this a case of "he said, she said."
Shauna is relieved Marchet is going to prison.
"No doubt in my mind, he would do worse than he's done to all the victims," she said. "I think in this case, it would become more violent and I think even homicidal, in my opinion."
Shauna had family and friends supporting her in court Friday. Also there were two other women who have accused Marchet of raping them.
Prosecutors say Marchet has never shown any remorse for the crimes. They say he attacked the women while on dates at his apartment or met the women at clubs.
They say Marchet has three felony trials pending: two for sexual assault and one for aggravated assault. His next trial will begin in September.
E-mail: syi@ksl.com
×
Related stories
Most recent Utah stories