Estimated read time: 5-6 minutes
This archived news story is available only for your personal, non-commercial use. Information in the story may be outdated or superseded by additional information. Reading or replaying the story in its archived form does not constitute a republication of the story.
SALT LAKE CITY -- For the first time, Utah's governor addressed the leak of hundreds of names of people accused of being in the country illegally.
Friday morning on KSL's "Doug Wright Show," Gov. Gary Herbert announced, not only does the state know the list came from within the Department of Workforce Services, they're pretty sure they know who's behind it.
"I can tell you that we've narrowed it down to at least two people, and we believe they're involved in creating this list and possibly some others," Herbert said.
Many Utahns still concerned over 'list'
Now many are wondering who the two employees are and how they get the information. Right now there are few answers, as many people continue to wonder if they're on this list.
Coming Up:
"My concern is not immigration. I am a citizen," Utahn Jackie Martinez said. "My concern is certain individuals who have this hatred towards me, and who are willing to do anything to get Hispanics out of this state or this country. My fear is for myself and my children."
Martinez said when word spread that the list had been traced to DWS, she panicked.
"I did apply for unemployment through the Department of Workforce, so now they have my information, my children's information, my home address," she said.
Martinez is not an immigrant -- she was born in California -- but she believes her name is listed, along with hundreds of other Latinos.
DWS holds press conference on findings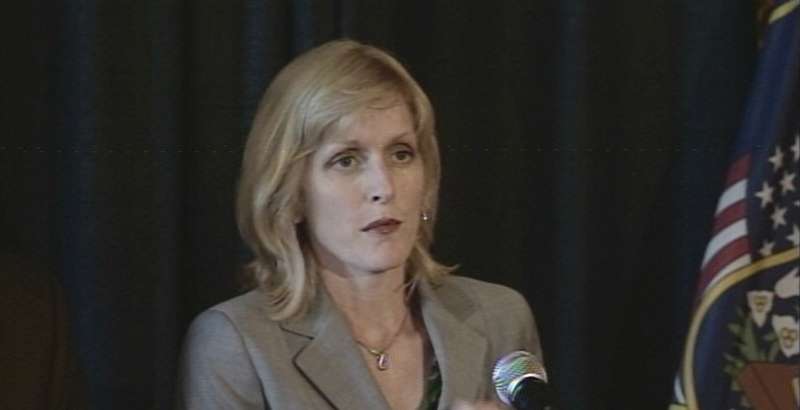 In a press conference Friday morning, Kristen Cox, executive director of the Department of Workforce Services, said, "The people we have identified certainly have some strong political opinions and seem to be frustrated with some of the issues surrounding immigration. Regardless of that, if they work for the Department of Workforce Services, and if they want to go rogue, they need to quit the department."
DWS handles some public benefits like food stamps, CHIP and Medicaid -- which is why its databases would have the information that appears on the list.
Herbert, who was also at the press conference, said the state plans to take action against those responsible. He said the two people identified have been placed on administrative leave.
"Action is being taken in regards to that violation of not only our state protocol, rules and regulations and potential state law, but also violations of federal law in the giving of this information out inappropriately," he said.
Herbert said the investigation is far from over and that the state believes there were others involved in the creation and distribution of the list.
---
"These people involved have been very patient; they've been very methodical; they've been very deliberate in violating protocols and breaching security to, in fact, gather this information." Gov. Gary Herbert
---
He said gaining access to the information was not easy, and that the people responsible worked hard to get it.
"These people involved have been very patient; they've been very methodical; they've been very deliberate in violating protocols and breaching security to, in fact, gather this information," Herbert said.
The governor didn't deny his frustration over what he sees as inaction on illegal immigration from the federal government. He said invading privacy and breaking state and federal law to do it just pours "kerosene on the fire" that is the debate.
"This tactic by these rogue employees to go out and to single out these individuals and their families, and in some cases falsely accusing people of an illegal status is, in fact, deplorable and is, in fact, counterproductive to dealing with the issue that ought to be the focus and that is the illegal immigration issue," Herbert said.
Attorney General's Office will decide whether to file charges
Utah's Attorney General Mark Shurtleff said Friday the people who compiled the list likely broke both state and federal laws, and a formal investigation will be underway as soon as the governor hands over the information they've compiled.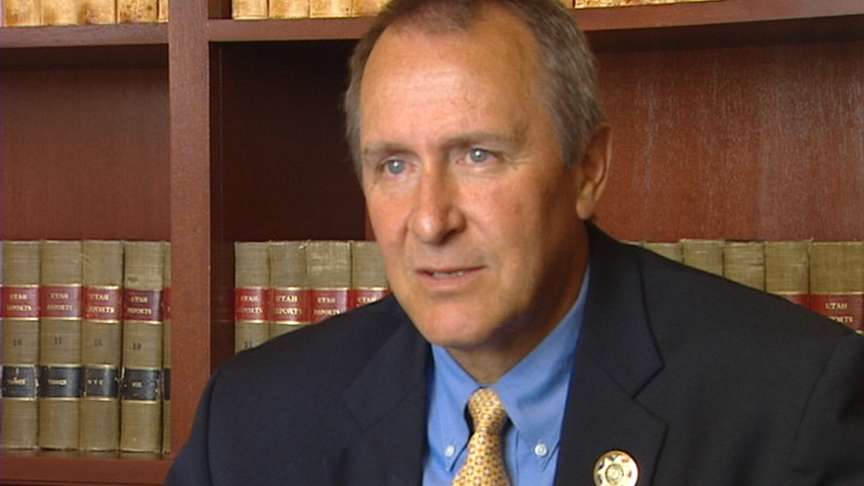 Shurtleff also called the list wrong and disgusting, and even compared the making of the list to something that would have been done in Nazi Germany.
"Putting together a list like this smacks of Nazism. I mean, you replace Mexican, you replace illegal alien or illegal immigrant with Jew and use that same kind of language, that was spread throughout Nazi hit lists in Germany," Shurtleff said.
The attorney general said his office will likely work their investigation together with the U.S. Attorney's Office because of the nature of possible crimes committed. He said government workers with access to government databases face tougher penalties for releasing protected data.
"Utah takes this type of crime, if a crime has occurred, very, very seriously," Shurtleff said. "This is not who we are as a people. We condemn in the strongest possible terms the creation and dissemination of this list."
Related:
As for looking into the background of those on the list to see if they are in fact in the country illegally, Shurtleff said that is not the job of the state.
"I don't support illegal immigration. I don't condone breaking the law in any way, shape or form," He said. "The federal government has that list. They've had it for several months, and that's their job."
Intentionally releasing a private record in Utah is a misdemeanor punishable by up to six months in jail and a $1,000 fine. If someone stole such a record, it could be prosecuted as a felony with a penalty punishable by up to five years in prison and a $5,000 fine.
The list consists of people with Latino surnames and includes names, addresses, phone numbers and some Social Security numbers and private health information, like due dates of babies. Cox said most of the people on the list are there because their children are receiving benefits.
The list was anonymously sent to news media, law enforcement and other government officials, demanding people on the list be deported. Some on the list say they are in the United States legally.
------
Story compiled with contributions from Becky Bruce, Randall Jeppesen, John Daley, Jennifer Stagg and the Associated Press.
×
Related stories
Most recent Utah stories