Estimated read time: 2-3 minutes
This archived news story is available only for your personal, non-commercial use. Information in the story may be outdated or superseded by additional information. Reading or replaying the story in its archived form does not constitute a republication of the story.
John Daley ReportingThanks to soaring gasoline prices, commuters are flocking to ride TRAX to work or to school, but that's creating another problem.
Many TRAX stops have park and ride lots, but as the ride is getting increasingly popular, it's getting tougher to find a place to park. Spurred on by high gas prices more people than ever are now riding TRAX. Most days park and ride lots are likely to be packed, that means a scramble for a free spot, especially at smaller lots like 90th south where there are only 316 spaces.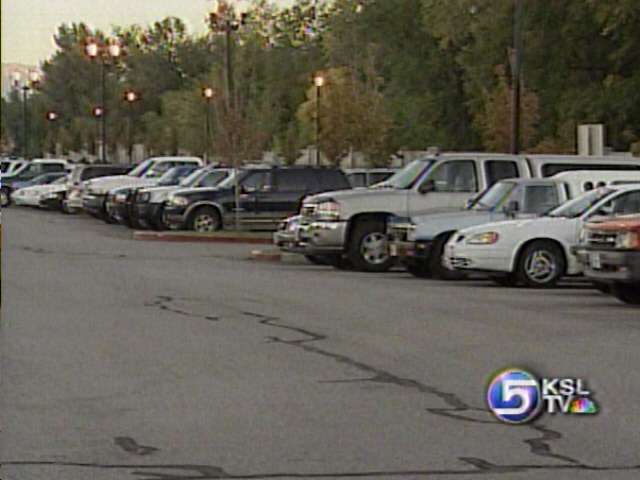 TRAX Rider: "We're clear up on the street. It's really bad. I'm sure the house don't appreciate it. I'm sure they don't want a double level parking lot. Everybody is parking up on the street. It's crazy."
Martin Mestrallet, Sandy TRAX Rider: "They're pretty crowded. Usually I let my girlfriend take me here and take the car because you get pretty far and you miss the train. It's getting pretty bad at 90th south."
Some nearby business owners have had to get tough to stop illegal parking.
Tony Bailey, Business Owner: "I think he's had a few cars towed. There's a sign out front saying, 'No TRAX Parking.'"
Preliminary TRAX ridership for September of 2005 was up 16% from the same month last year. Most parking spaces are in use in the park and ride lots, rising to an average daily capacity of 91%.
Short term, UTA officials advise riders to carpool, get dropped off, take a bus or bike while they consider the pricey option of expanding lots.
Heather Barnum, UTA Spokesperson: "Property may be a long-term solution. Some other long-term solutions may be graveling some temporary spots similar to what we did during the Olympics, so we are looking at those options."
For more information about all the alternatives you can check out UTA's website at RideUTA.com; there are plenty of maps and schedules and other information there.
Again, UTA officials say they're working on the parking issue, but in the meantime they hope their customers will seek out alternatives.
×
Related links
Most recent Utah stories