Estimated read time: 2-3 minutes
This archived news story is available only for your personal, non-commercial use. Information in the story may be outdated or superseded by additional information. Reading or replaying the story in its archived form does not constitute a republication of the story.
SALT LAKE CITY -- Copper wire is a hot item these days for thieves who rip it right out of freeway lights and signs. The crime costs Utah taxpayers a bundle, and the Utah Department of Transportation wants help from the public to put an end to it.
Since last fall, a rash of these copper wire thefts has cost UDOT $213,000 in replacement and repair costs. UDOT hopes that by alerting us what the thieves are up to, we'll recognize the suspicious activity if we see it, and call police.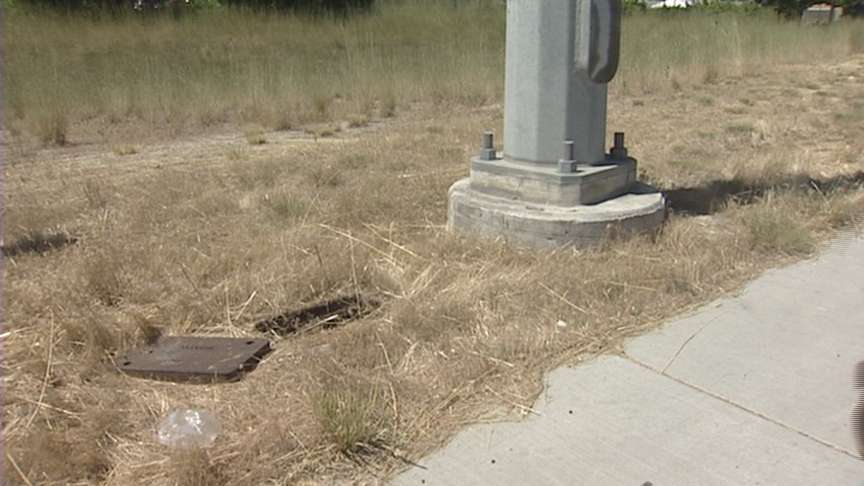 "If you see anyone hauling away wire, that's a good key, because we only put it in," says UDOT spokeswoman Tania Mashburn.
UDOT first noticed the thefts last October. Since then, there have been 20 such thefts in the Salt Lake area.
Thieves rip the copper wire out of control boxes connected to highway lights, freeway cameras and message signs. They primarily target Interstate 80, Interstate 215 and Legacy Parkway.
"It can damage the lights. It can damage the whole electrical system," Mashburn says. "So, there's a lot of taxpayer money that has to go into fixing those lights."
The thieves typically break into the control in the middle of the day to cut the wire when the lights are off and they think it won't be live. Then the thieves come back in the middle of the night, connect the wire to their truck, and drive off; ripping off hundreds of feet of copper wire strung into the lights.
"It's anywhere from 200 feet to 2,000 feet in some cases," Mashburn says.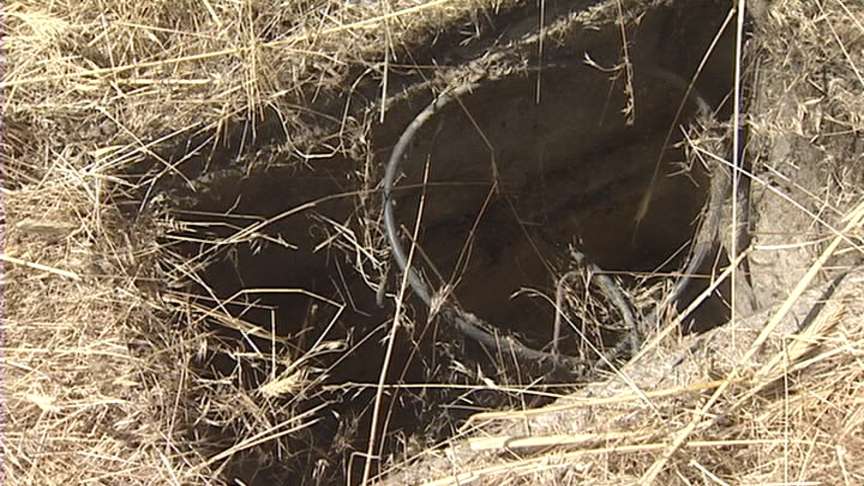 Thieves can unload the copper for $2 to $3 a pound, if they can get a scrap metal dealer to buy it. DOT thinks the thieves melt off the insulation and cut the wire into small pieces.
"You would never know where it came from," Mashburn says. "So, some of these salvage yards have no idea where they would have gotten it."
Keep in mind, if you see strange activity around the highway lights or signs, UDOT crews don't work on the lights at night, and they don't haul wire away.
"For 250 feet of wire, they might get $300 bucks," Mashburn says, "but they're really putting themselves at risk to get that."
Several thefts happened with live wire, at risk of electrocution.
UDOT has worked with police and tried its own methods to thwart the thieves, both with no success.
"We don't have any leads," Mashburn says. "Our best eyes are going to be the public, because a lot of this stuff happens at night. So, if anybody sees anything, we're asking them to call 911."
UDOT says there is a lot of taxpayer money going into repair that could go to use on our roads. Lawmakers, police and recyclers have worked together in recent years to try to eliminate any market for the thieves, but the thefts go on.
E-mail: jboal@ksl.com
×
Related Links
Related Stories