Estimated read time: 1-2 minutes
This archived news story is available only for your personal, non-commercial use. Information in the story may be outdated or superseded by additional information. Reading or replaying the story in its archived form does not constitute a republication of the story.
Sam Penrod ReportingOne of Utah's most notorious killers was in court today, fighting his death sentence. Ron Lafferty faces execution for a double murder in 1984, which he claimed was ordered by a revelation from God.
There was tight security in the courtroom for Ron Lafferty's appearance today as he tries to fight his death sentence. It has been more than 20 years since Lafferty was convicted of murdering his sister in law and her baby. He got a new trial on appeal, but was convicted again in 1996 and re-sentenced to death.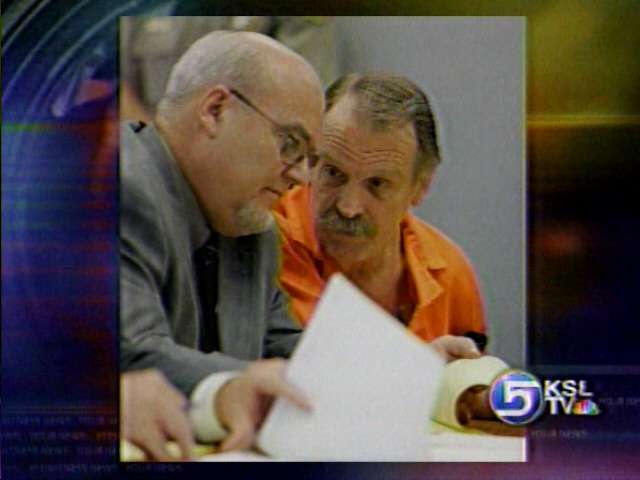 Lafferty is now 64-years old and today there were complicated legal arguments made in court, which are all part of the process required before Lafferty's death sentence can be carried out.
Thomas Brunker, Assistant Attorney General: "Really the only claim left is the claim that his trial and appellate counsel were ineffective. All of the direct challenges to his conviction and sentence are foreclosed at this level."
Aric Cramer, Defense Attorney: "We believe there are new legal and evidentiary issues that need to be heard before a decision can be made."
Lafferty's attorneys are raising several points, including that Ron Lafferty should be considered mentally retarded and exempt from execution. Lafferty himself wrote this statement during today's hearing, released afterwards by his attorneys.
Ron Lafferty Statement: "The state has never carried their burden of proof. All this noise is circumvential rhetoric. An attempt at premeditated murder, by the state, in order to cover their own egregious mis-prison negligence, complete incompetence."
The judge won't rule on today's arguments for several weeks. Regardless of the decision, however, it will likely still be at least another ten years before Ron Lafferty will exhaust all of his appeals and could be executed.
×
Most recent Utah stories