Estimated read time: 2-3 minutes
This archived news story is available only for your personal, non-commercial use. Information in the story may be outdated or superseded by additional information. Reading or replaying the story in its archived form does not constitute a republication of the story.
Tonya Papanikolas ReportingMaintaining the correct tire pressure on your car is very important. If the pressure gets too low, it wears out your tires and can lead to failure and blowouts. Now the tire industry is seeing new technology that can help.
Traditionally tires have been filled with air. But now we're starting to see places using nitrogen. Costco offers the service for its customers. They say it has some added benefits.
For years, race car tires have been inflated with not air, but nitrogen. Commercial airliners have been using the gas, so have some long-distance trucks. Now the trend is moving to cars.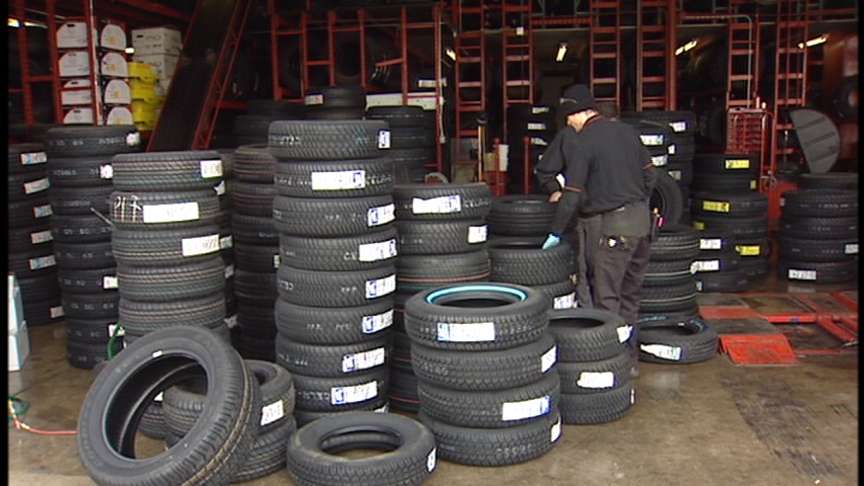 Louie Silveira, Costco Warehouse Manager: "It helps with fuel efficiency, it helps with handling of a car, as well as longevity of your tire, life-span of your tire."
Costco currently offers nitrogen to any customer who buys Costco tires. Advocates say it works because nitrogen molecules are larger than air molecules.
Louie Silveira: "It doesn't seep through the rubber on your tire as quickly as regular oxygen does - air."
Companies that distribute nitrogen say your tire pressure stays 30 to 40-percent longer than it would with air. When your tire pressure is right, you can gain fuel efficiency and the tire is safer.
Louie Silveira: "If the tire has proper inflation and the tire rides even with the road surface, you're not going to end up with cupping or bald spots."
Right now not many places offer nitrogen. The systems can cost up to 10-thousand dollars to install. Discount Tires says they've looked into it, but found the benefit doesn't outweigh the price.
Nick Stam, Discount Tires Assistant Manager: "A lot of places that do it are gonna charge you five or ten dollars a tire. The air that we use right now is almost 80-percent nitrogen, and it's better off for our customers to have them come in, and we can check their air once a month for free."
Stam emphasizes though tire pressure with nitrogen lasts longer, customers can still let it go too low and have problems.
Nick Stam: "If you neglect to take care of them with or without nitrogen, your tires aren't gonna wear the way they should."
Nitrogen is also said to minimize tire corrosion since it's a dry gas.
But whether your choose air or nitrogen, it is important to keep your tire pressure at recommended levels.
×
Most recent Utah stories