Estimated read time: 5-6 minutes
This archived news story is available only for your personal, non-commercial use. Information in the story may be outdated or superseded by additional information. Reading or replaying the story in its archived form does not constitute a republication of the story.
SALT LAKE CITY -- A list of purported illegal immigrants in Utah has those on it worried and community leaders asking who is behind it. Law enforcement and Utah media received copies of the list Monday.
Related:
Several people whose names appear on that list of 1,300 people say they're troubled by being singled out on that list, which comes from an anonymous source calling itself Concerned Citizens of the United States.
The 30-page document contains addresses, phone numbers, birth dates, some Social Security numbers and medical information, like "baby due 4/4/10."
We should make it clear that we don't know who it's from or if it's credible.
The mysterious list -- almost entirely including Latino surnames -- came with a cover letter demanding people on the list be "deported immediately" with a call to "DO YOUR JOB AND STOP MAKING EXCUSES! WE DEMAND ACTION."
It claims the list was sent to law enforcement, the media, the Department of Homeland Security, state lawmakers and the governor -- only some apparently ever got it.
List causing concerns across state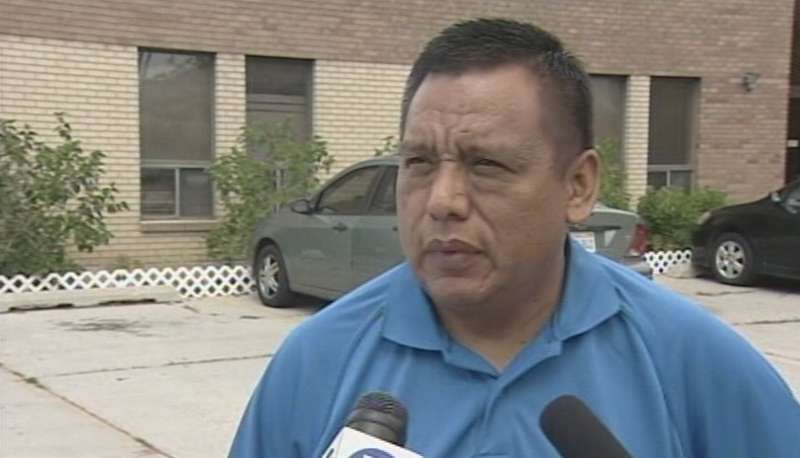 Tony Yapias with Proyecto Latino de Utah says he's received several calls from concerned people. He says this list is causing fear throughout the community.
"I said, 'Look, I have your name, your address, I have all your information,'" Yapias recalls telling a person their name appeared on the list. "She just could not believe it. You can't do that to people."
Civil rights attorney Marina Lowe with the ACLU calls the list "distressing" and a "vigilante action" that raises serious questions.
"Are we now going to be living in a place where we have to worry about our neighbors spying on us, taking down our private information and delivering it to law enforcement under the guise of taking the law into their own hands?" she said.
Where did the list come from?
KSL took the list to civil rights attorney Brian Barnard, who said it may well have been generated from within state government because of the detailed and specific information it contains.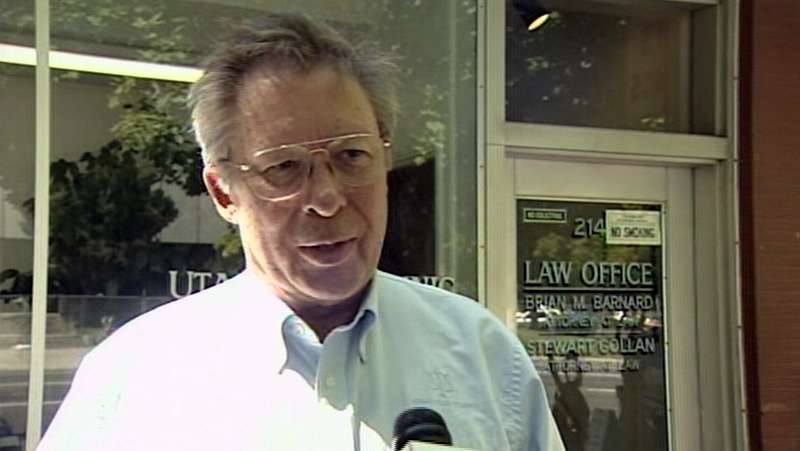 "I'm very suspicious as to the source," Barnard said. "[It's] very troubling. That kind of information is collected by government, for government purposes, and it's supposed to be protected by government. If it was illegally accessed to create that list, that's a crime and it's something that government should be concerned about and law enforcement should take some action."
Yapias also believes someone working for the state of Utah leaked the information.
"This comes from a state agency. Obviously it was prepared by someone who has access to this type of information," he said. "For example, some of the families have applied for benefits."
We've contacted government agencies to get a response. The Utah Attorney General's Office said it had not seen the list and referred us to the federal immigration offices.
One community advocate believes the list could have come from within the Department of Workforce Services, which handles eligibility and distribution for things like food stamps and Medicaid.
A spokesman there told KSL they will investigate once they get a copy of the list.
Immigrants with various statuses worried
A woman on the list spoke with KSL but didn't want to be identified. She told KSL, "I have my papers! Why did they put me on that list? Now, it's been 15 years since I got my residency, and I wanted to be a citizen."
She says she came to the U.S. in 1984, has had a green card for more than a decade and becomes a citizen next month.
"I'm angry, yeah, because you know, I'm legal here," she said. "I'm going to be a citizen in August, I have the ceremony in August."
The woman, like many involved, is concerned for others on the long list.
"I don't worry for me and for family. My family is citizens, but I worry for the others," she said. She says she has a cousin that was in Utah illegally and she was deported, leaving three children behind.
One man whose names appears on the list is Israel Perez. He admits he does not have legal documents; his parents brought him to the United States from Mexico when he was 10 years old. His sister, nephew and cousins are citizens, born in the U.S. He worries deportation would mean breaking his family apart.
"We have a reason why we came here to live, to at least have something better," Perez said. "But people trying to kick us out, we be like dogs running around and putting us in a cage and sending us back somewhere we don't want."
Perez says he has worked hard to learn English, finish high school and get a job.
"I see people, they have papers they have an education, they have everything and they're throwing that away," he said. "People like us, we don't have that and we're actually trying to get that. And other people have it, they're just throwing it away."
Not everyone outraged over list
Utah Minuteman Project co-chair Eli Cawley supports the list, if the information was obtained legally.
---
In the interest of preserving our civilization, preserving our society and protecting the people of the state of Utah, I think that's a greater interest than protecting the privacy of some individuals.
–Utah Minuteman Project co-chair Eli Cawley
---
"If you had a legitimate list that didn't unnecessarily or negligently point out citizens and legal residents, then I think that would serve the greater interest," Cawley told KSL Newsradio Tuesday.
Cawley says the interest of protecting the people of Utah outweighs the privacy of illegal immigrants.
"It's probably against some privacy laws," Cawley said. "But I think in the interest of preserving our civilization, preserving our society and protecting the people of the state of Utah, I think that's a greater interest than protecting the privacy of some individuals."
Besides, Cawley says he believes intrusions into privacy happen all the time.
"I think my phone calls are monitored, and I believe my information is gone through by any number of different groups, so yeah, our privacy is definitely compromised," Cawley said.
Cawley says he should have been the one putting the list together, if he had the information.
------
Story compiled with contributions from John Daley , Cleon Wall , Andrew Adams and Randall Jeppesen.
×
Related links
Related stories
Most recent Utah stories