Estimated read time: 2-3 minutes
This archived news story is available only for your personal, non-commercial use. Information in the story may be outdated or superseded by additional information. Reading or replaying the story in its archived form does not constitute a republication of the story.
NORTH SALT LAKE -- The city of North Salt Lake is looking for a new attorney after its prosecutor was arrested on drug charges.
D. Michael Nielsen resigned last week. Monday, the North Salt Lake City Council had a special meeting to consider Nielsen's resignation. After a closed session, it unanimously voted to accept that resignation.
City leaders say it's a sad day because Nielsen was not just a colleague, but a friend.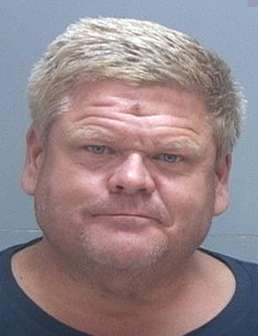 They also appointed David Church as the interim city attorney and Russ Mahan as interim city prosecutor. Church is on the general counsel of the Utah League of Cities and Towns, and Mahan is the Bountiful city prosecutor.
The council says as difficult as it was to see Nielsen go, it had to expect people in leadership positions to obey the law.
"It's sad for the city, it's embarrassing for the city," said Len Arave, mayor of North Salt Lake. "It's particularly sad because we knew Mike, I considered him a friend. We're disappointed. It's a very big personal tragedy, unfortunately."
The mayor has talked to Nielsen since the arrest. Nielsen told him he didn't report the arrest to his supervisors right away because his attorney recommended he wait until charges were filed.
"He was very apologetic," Arave said. "I think he feels very bad about it. I don't think he's pleased with his own actions. He's not happy he brought the embarrassment to the city."
Police arrested Nielsen on June 27 while conducting a sting near Pioneer Park. Nielsen was one of 18 people who was busted for trying to sell or buy drugs from undercover officers. Police say Nielsen tried to buy cocaine.
On Friday, prosecutors charged Nielsen with attempted possession or use of a controlled substance. Because the incident happened within 1,000 feet of the Greek Orthodox Church, it's a third-degree felony rather than a misdemeanor.
KSL's call to Nielsen was not returned.
E-mail: syi@ksl.com
×
Related stories
Most recent Utah stories