Estimated read time: 1-2 minutes
This archived news story is available only for your personal, non-commercial use. Information in the story may be outdated or superseded by additional information. Reading or replaying the story in its archived form does not constitute a republication of the story.
SALT LAKE CITY -- More cities in Utah are considering or are already allowing residents to have backyard chickens. Those who own the birds say it's definitely worth it.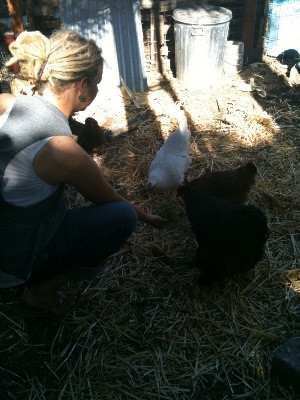 Just blocks from the heart of Salt Lake City, Brit Merrill's five chickens live in a fenced-in run in her backyard.
"To me they are very calming, with their clucking and their scratching," Merrill says.
The birds are also good for about two dozen eggs a week when they are all laying.
"There's a world of difference between a store-bought egg and a homegrown egg," Merrill says.
The shells of the homegrown eggs can be brown, bluish or even green in color. Merrill says their yolk is much more orange in color than the bright yellow of store-bought eggs.
Merrill works for Wasatch Community Gardens, which has helped some local governments craft their urban farming ordinances. She says Salt Lake City, Salt Lake County and Taylorsville all have have one.
West Valley City and the Millcreek township are working on theirs.
In Salt Lake City you need a coop for the chickens and a fenced-in run. The coop must be at least 25 feet from your neighbor's house but can be as close to yours as you want.
Merrill says roosters are not allowed in Salt Lake.
"They can crow at 4 a.m. or 12 p.m. It's not ideal in the city," she says.
Merrill says she made sure her neighbors were OK with the hens before she got them, and she often sends them fresh eggs to sweeten the deal.
E-mail: mrichards@ksl.com
×