Estimated read time: 2-3 minutes
This archived news story is available only for your personal, non-commercial use. Information in the story may be outdated or superseded by additional information. Reading or replaying the story in its archived form does not constitute a republication of the story.
Samantha Hayes Reporting A man at the opposite end of the political spectrum from Dick Cheney also spoke in Provo tonight. Ralph Nader was at UVSC.
Organizers say it was actually quite difficult for them to find a venue for this alternative commencement, but tonight, a few hundred people gathered at UVSC to hear Pete Ashdown, Jack Healy and especially Ralph Nader.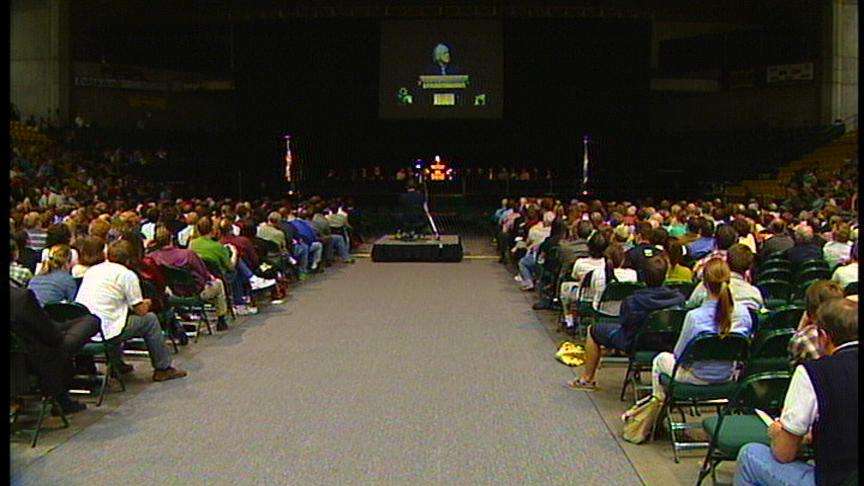 Making a difference in the world was on the minds of those wearing caps and gowns. For a few hundred graduates of Brigham Young University, that meant attending this alternative ceremony.
Thelma Young, a BYU graduate, said, "This is what I believe in. This comes from the power of the people. This is what I really believe will give the people of our community what they need, which is open dialogue."
Young is supporting three fellow students who organized the event, despite resistance.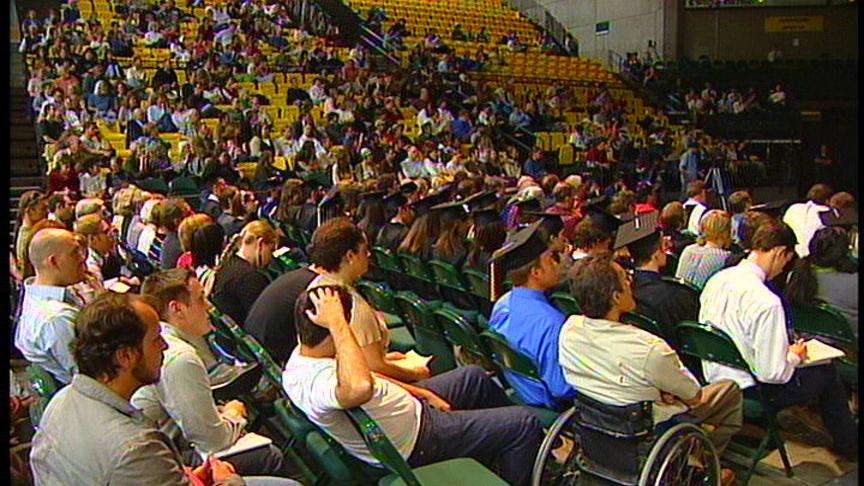 Event organizer Carl Brinton said, "It shows that even in the reddest county and the reddest school of the reddest state, there are alternatives."
Ashley Sanders, another event organizer, said, "This event shows that we want to assess critically our institutions and keep them to the ideals that they've taught us."
Hearing those words, Ralph Nader accepted the invitation to speak. "They're reflecting a sense of gravity about the outlaw nature about the presidency that is far in advance of their elders at the university and throughout the country," he said.
Nader says the absence of politics in Vice President Cheney's speech still sent a political message. "I think they're hunkering down in the White House. I think they cannot believe what happened to them, given the fact that when they started this war, they had engaged in such successful propaganda."
So, for some BYU students, inspiration on graduation day was sought somewhere else.
Alice Richards, a graduate, said, "I'm hoping to be inspired to go out into the world and make a difference."
Student organizers say any donations received tonight will go to charity.
×
Most recent Utah stories