Estimated read time: 2-3 minutes
This archived news story is available only for your personal, non-commercial use. Information in the story may be outdated or superseded by additional information. Reading or replaying the story in its archived form does not constitute a republication of the story.
SALT LAKE CITY -- Imagine a Happier You -- one where you feel secure in your financial future.
That's the aim of a new program introduced by KSL and Deseret Media Companies. They're currently soliciting applications for three participants willing to fix their finances in public.
Apply for makeover

Three women will be connected with an appropriate financial mentor who will help them for a period of 12 months face financial obstacles. At the end of the year, they will be rewarded with a special prize if they have followed the counsel of their financial mentors and have successfully reached their goals. The deadline is July 10! To apply, CLICK HERE
With 100 applications received the first day, the overwhelming response has shown women are looking for hope and looking for answers, even when talking about very private matters -- such as what they earn and how much they spend -- in a very public way.
"These women say, 'I'd rather run naked through church than expose my finances, but this is the point I'm at now. I need help. Please help,'" said Nelda McAllister, executive director of Imagine a Happier You.
When women talk about their money problems it's usually in relation to someone else, and it's often a man. They say things like, 'I'm in debt because my husband left me.' 'I'm in debt and afraid if my husband finds out, he will leave me.' Or, 'I'm in debt and if my boyfriend finds out, he might leave me.'
"Women tend to view everything in life through the context of their primary relationships," said Julie Hanks, clinical director of Wasatch Family Counseling. "It's human nature to blame other people for our problems, but ultimately women need to take responsibility and know we aren't victims."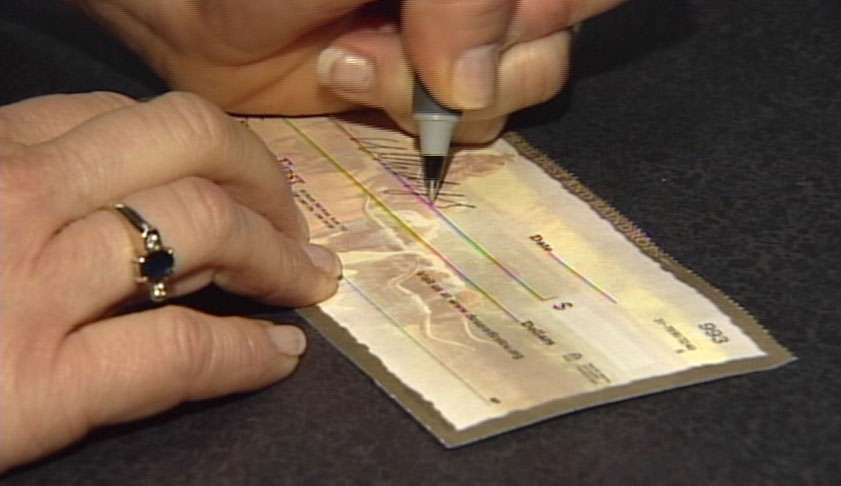 That can be a hard thing for many women simply because they haven't learned how to talk about money.
"Very few of us grew up in families where parents openly talked about money or modeled how to talk about money," Hanks said.
But the hope is by talking about this important issue, women will take charge of their money and bring the words of the Imagine a Happier You campaign to life.
Applications are still being accepted until July 10. The public will have the chance to vote on the finalists in August.
E-mail: adickson@ksl.com
×
Related links
Related stories
Most recent Utah stories