Estimated read time: 3-4 minutes
This archived news story is available only for your personal, non-commercial use. Information in the story may be outdated or superseded by additional information. Reading or replaying the story in its archived form does not constitute a republication of the story.
SANDY -- A bicyclist was struck by a TRAX train Thursday morning and died on his way to the hospital. Witnesses say he appeared not to hear or see the train, and rode right into its path.
Family members say the man, 32-year-old Michael Kody Wright, had a lot of things to look forward to. He had plans to get married, and his future father-in-law told KSL News off camera Wright was on his way downtown to inquire about a new job opportunity -- but he never made it.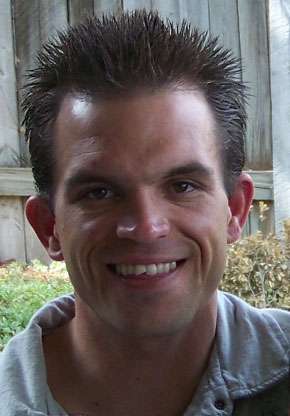 "We believe the bicyclist rode directly out in front of the train. It's possible he may have been wearing headphones or some form of an iPod system that prevented him from hearing the train from coming," Sandy police Sgt. Troy Arnold told reporters Thursday morning.
Arnold said the train was headed north toward the station at 9000 South just after 8 a.m. when the accident happened.
"The train did strike the bicyclist, and at this time the bicyclist has passed away en route to the hospital," Arnold said.
Witnesses say the train's driver sounded the horn several times, but Wright didn't seem to hear it.
"He was sounding his horn. He did go into emergency braking. These trains, even though they're traveling only 25 or 30 miles an hour as they're approaching the station, are still very large. They have a lot of inertia, and they just can't stop very quickly," explained Utah Transit Authority spokesman Gerry Carpenter.
By the time Wright was going to stop, Carpenter said, it was too late. He was taken down the tracks about 100 feet after he was struck.
He was doing something many of us have done before -- he was distracted while near a TRAX train, likely lost in his thoughts, his father-in-law says. It's the cause of many other TRAX accidents.
In March 2009, a TRAX train struck and seriously injured a 19-year-old man at the Midvale Center stop. The teen was riding a skateboard, and witnesses told UTA he didn't seem to be paying a lot of attention.
In August that year, a bicyclist died after being hit and pinned under a FrontRunner train as it was pulling into the Salt Lake station. The crossing arms were down, and the lights were flashing when the victim entered the path of the train.
Randy Black is the bicycle and pedestrian safety coordinator for the Utah Department of Health. He warns distractions cause serious and fatal accidents far too often.
"It's tempting to do that, and it's easy to get lost in the music," Black said. "The dangerous thing about that is you can't hear what's going on."
Nobody on board the TRAX train was injured in Thursday's accident. Carpenter said the train operator will undergo drug and alcohol testing and be placed on administrative leave, which is standard procedure following a collision. He will also be given counseling if needed.
Wright leaves behind a fiancée and 9-year-old son, whose mother passed away several years ago.
-----
Story compiled with contributions from Jennifer Stagg, Randall Jeppesen and John Daley.
×
Photos
Most recent Utah stories