Estimated read time: 2-3 minutes
This archived news story is available only for your personal, non-commercial use. Information in the story may be outdated or superseded by additional information. Reading or replaying the story in its archived form does not constitute a republication of the story.
Sandra Yi ReportingJeremy Thompson: "You know, you can't say how you feel. I mean, it's overwhelming."
Burglars leave a trail of destruction in Utah County overnight. Six businesses in Lehi were hit. The most damage was done to Holmes Heating and Cooling where the office was looted.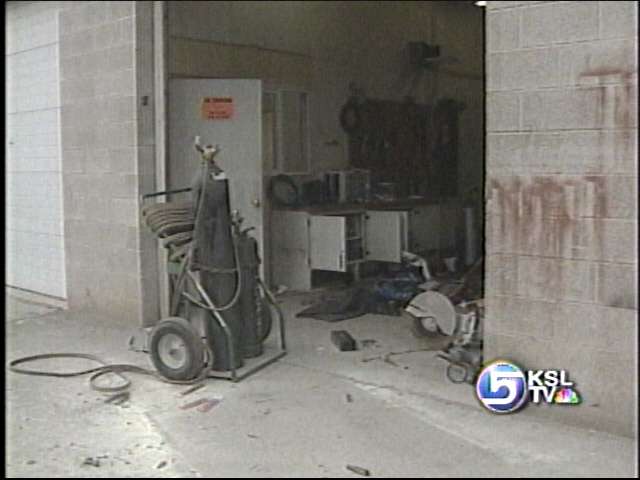 All four businesses in the lot were hit, as well as couple other nearby business. The burglars used a forklift to rip that entire wall down. They may have been after a safe inside that office.
The burglars left behind a big mess. Jamie Gruel is trying to clean it up. She has a lot of unexpected work ahead of her.
Jamie Gruel: "A lot of glass everywhere, yeah. It looks pretty good now. This morning you couldn't walk in here."
For Gruel, the sight makes her emotional.
Jamie Gruel, Bryant Heating and Cooling: "My dad's worked his whole life for this, you know, and it's hard. We all work here and this is our life."
Mike Holmes doesn't think his business was a random target.
Mike Holmes: "They came in through the shop and then they broke in through about four different doors to get into the office areas."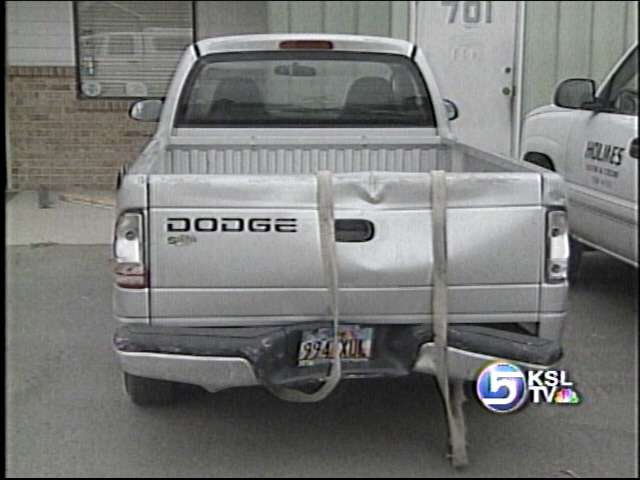 Holmes believes the thieves were after a safe in his office. He's a trap shooter and people know where he keeps his stash of guns. There were about 40 in the safe.
Mike Holmes: "It was somebody who wanted to do damage. This was a personal attack on me."
The burglars were determined to do damage. They used a pickup truck to drag the safe out of the building. When that didn't work they stole a forklift from a nearby construction site and used it to rip the safe out of Holmes' office. They stole more equipment from a business next door, to force it open.
Jeremy Thompson, Shop Owner: "You can see where they had that safe lying down. Then they used the torch until it ran out of gas. They must have caught the safe on fire. They used a fire extinguisher to put it out, that's what all that powder and stuff is."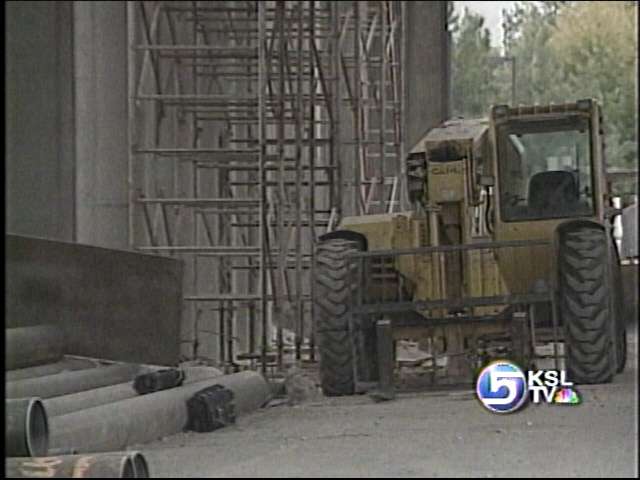 Mike Holmes: "They then dragged it over to the family dollar store, rammed it with the forklift."
Mike Holmes thinks the suspect may be a disgruntled employee. Police are investigating. There is a five-thousand dollar reward for any information leading to an arrest in this case.
×
Most recent Utah stories