Estimated read time: 2-3 minutes
This archived news story is available only for your personal, non-commercial use. Information in the story may be outdated or superseded by additional information. Reading or replaying the story in its archived form does not constitute a republication of the story.
Ed Yeates ReportingWhile the Senate Finance Committee and the FDA continues investigating a major manufacturer of heart pacemakers, frustrated patients say they're still not getting all they need to know about the recall. Some patients are saying this "NOT KNOWING" is appalling.
You don't have to look very far in any community to see how many people - like Chris Moore here - have implanted pacemakers or defibrillators to safeguard their hearts to keep them in rhythm.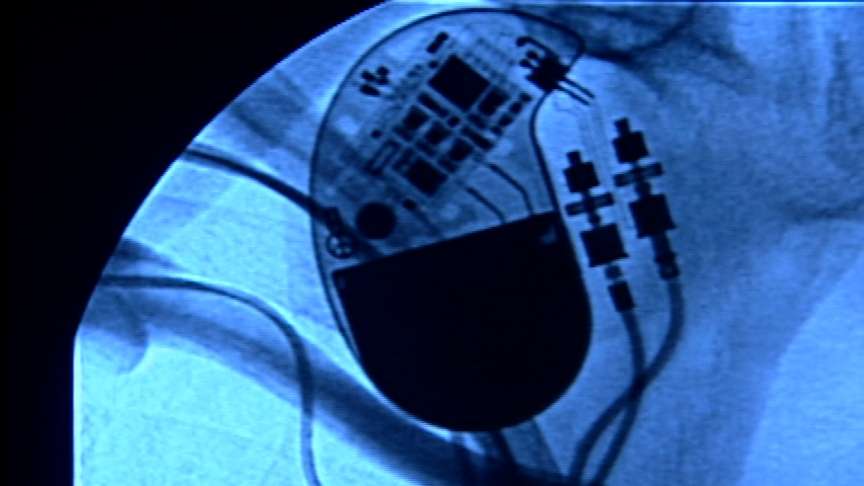 Chris isn't worried because his defib is not one of the products in question, but for others, implanted with devices made by a company called Guidant, the recall has had a "chilling" effect.
Zina Lewis has had a pacemaker since she was a teenager. The implant she has now has been recalled. Since September 22nd the Guidant Corporation has recalled or issued warnings for some 88-thousand defibrillators and 200-thousand pacemakers.
Zina's going back to the Mayo Clinic next week to have the pacemaker replaced, but because the company or the FDA is NOT giving her any more information, she doesn't know whether the lead wires, which go from the pacemaker to the heart, may be defective as well.
Zina Lewis, Pacemaker Recipient: "We don't know that we're taking out all of the problem. We may or we may not be - so it may mean at some point when the lead data comes out, if is not favorable, that another surgery is required, and that's simply unethical."
The Guidant Corporation is accused of not notifying doctors about potential malfunctions, perhaps even withholding information because of a planned takeover by another company. That's why a local hospital set up its own support group to address patient concerns in the absence of information from the manufacturer.
Guidant executives deny any charges they've withheld information, saying all reports were submitted to the FDA. For patients like Zina, the debate is agonizing.
Zina Lewis: "I can never recall a time when I've felt so fragile and feeling like a ticking time bomb, literally. And it's not because of product fallibility or human error, it's because of the deception that differentiates this case from other device recalls."
Zina is now one of a few patient advocates on a national committee working to see to it patients have more input on recalls in the future.
×
Most recent Utah stories