Estimated read time: 2-3 minutes
This archived news story is available only for your personal, non-commercial use. Information in the story may be outdated or superseded by additional information. Reading or replaying the story in its archived form does not constitute a republication of the story.
Jed Boal ReportingDogs are stolen every day and rarely do their owners ever see them again. But a Salt Lake City man is crushed by the brazen manner in which his puppy was swiped from him.
Purebred dogs are often stolen and resold for hundreds of dollars. But rarely does it happen right behind the owner's back. The owner of a Miniature Daschund says he won't give up until he finds Crystal.
Bob Booth was beginning a special bond with his Miniature Daschund Crystal. Two weeks ago he was on the lawn of his apartment building playing with the seven-week old pup as neighbors stopped by to pet Crystal. Booth was on the phone, Crystal was on a leash when two boys, about 10 or 11, stopped and asked to pet the dog. Booth said, "Sure."
Bob Booth, Dog Theft Victim: "They kind of took the dog behind me, and I didn't pay much attention. But, as soon as they got behind me I felt the chain release. I turned around and they started running across the park here."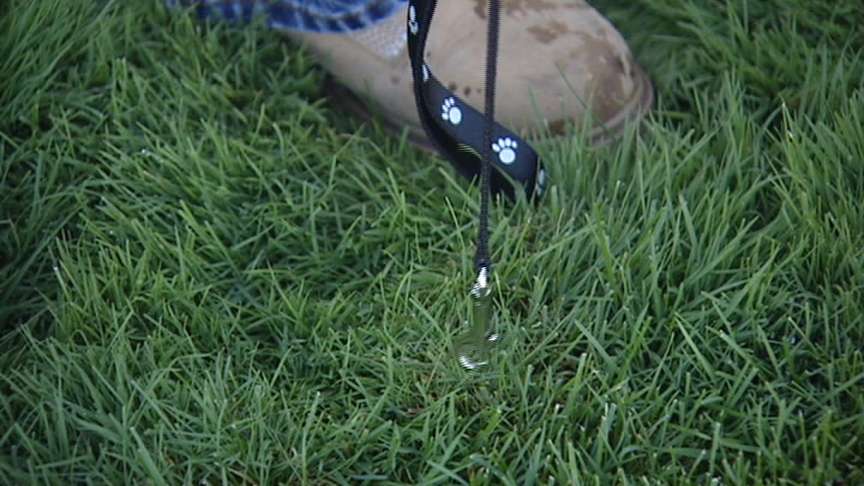 He chased the boys around the corner. They got into a 1993 Maroon Buick four-door sedan, driven by two older boys. Booth and police tracked the plates on the car, but discovered the car had been sold several times and the plates were not current, so the case was closed.
Bob Booth, Dog Theft Victim: "I was so heart-broken. It's been two weeks now, and I haven't given up, and I don't plan on giving up."
Booth only had the dog one week, but he lives alone and Crystal was to be his closest canine companion.
A spokesperson with Salt Lake County Animal Services says she has never heard of a case of dog theft so bold. It really bothers Booth that the boys were so young.
Bob Booth: "I guess I'm just too trusting, but I can't imagine anybody would come up and take the dog off the leash like that and run with it."
Booth is offering a 100-dollar reward to get the dog back. He'll even give the reward to the young thieves with no questions asked, if they'll just bring the dog back.
If you have any information, call 801-599-1899.
A microchip is one way to safeguard your pets.
×
Most recent Utah stories