Estimated read time: 1-2 minutes
This archived news story is available only for your personal, non-commercial use. Information in the story may be outdated or superseded by additional information. Reading or replaying the story in its archived form does not constitute a republication of the story.
(KSL News) -- A construction worker in Utah County is dead after a crane moving beams of steel hit him.
Rescue crews got the man off of the building, but it was too late.
The worker was on top of the building, helping to install the steel beams on the building. For some reason the crane that was moving steel beams in the same area struck the victim in the head, causing fatal injuries.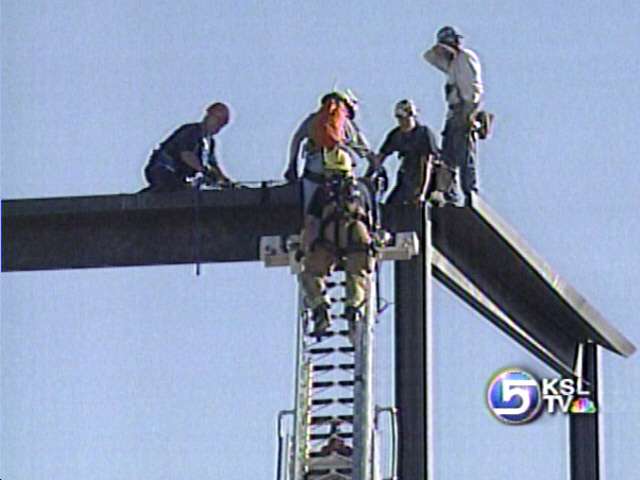 The accident happened in the executive area of Thanksgiving Point in Lehi, just before 9:00 this morning. The building is being built for Xango.
Investigators say a 28-year old worker suffered significant injuries when he was hit with the steel. He was harnessed in on the top, which kept him from falling several stories to the ground.
Other nearby workers stayed with him, until rescue crews could get him to the ground, which was a dangerous rescue.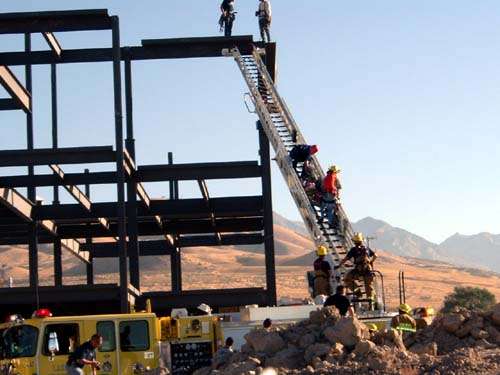 Capt. Ricky Evans, Lehi Fire Dept: "We had to set up a ladder truck, we have a 75 foot ladder. We sent up three of our people that are trained in technical rescue, they went up with ropes, put a harness on him, put him in a basket, and then we brought him down in a basket. It's what we call a stokes basket off the ladder"
A medical helicopter was brought to the scene, but despite efforts from medical workers, it was too late.
Police and building safety investigators will now determine what caused this accident. Work at the site has been stopped for the day.
×
Most recent Utah stories