Estimated read time: 2-3 minutes
This archived news story is available only for your personal, non-commercial use. Information in the story may be outdated or superseded by additional information. Reading or replaying the story in its archived form does not constitute a republication of the story.
Sam Penrod ReportingVice President Dick Cheney will speak this Thursday during the commencement at BYU. Protests are planned not only by students, but people from all over Utah. When the Vice President speaks here at the Marriott Center on Thursday afternoon, it will be to a full house.
It will also attract protesters around Provo and at least one rally of support. The Vice President's speech at BYU keeps on attracting attention.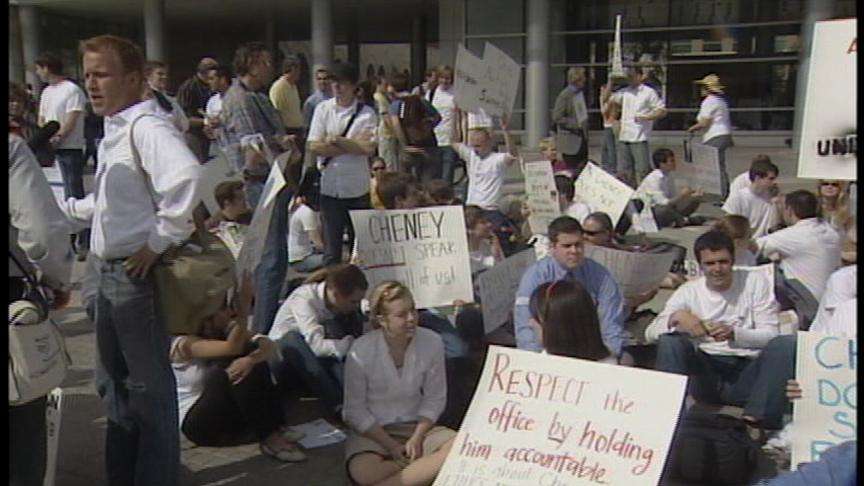 Students on BYU's campus plan both a protest and a welcome rally. But the protests extend beyond campus. Protest organizer Aaron Davis is leading a protest of Veterans. He says, ""As a 1978 graduate of BYU I say we should ay no to lies, no to spin and as veterans we need to promote our country and tell people about the human cost of war."
Davis and others involved with Veterans for Peace will march outside of the main gate of the BYU campus from noon to 6pm. Davis says, "We want to be there to say no to the Cheney agenda and the bottom line is we support our troops but we do not support illegal imperialistic and illegal wars."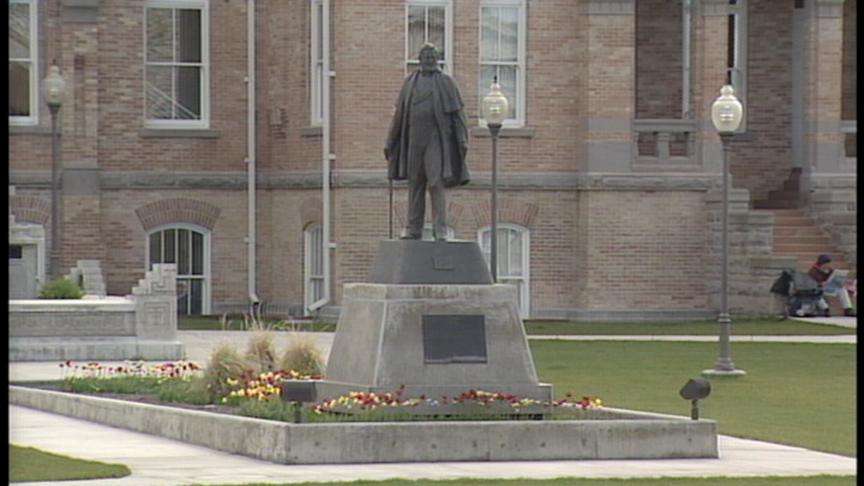 Down the street at Provo's Academy Square those supporting the Vice President will march before his speech, including a band playing patriotic music. Mark Cluff with the We Support America Committee says, "We want to pull together as non-partisan individuals who want to speak for our government; and for the position of vice president of the United States, I think it's a great honor for a member of our government to come and speak to us."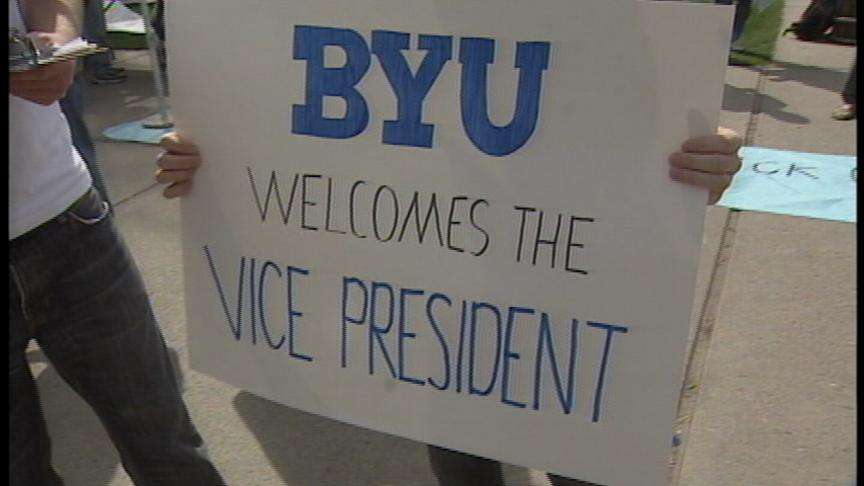 Organizers also say it is a chance for Vice President Cheney to see he is welcome in Provo. Cluff says, "We see many different groups trying to pull our country apart by attacking certain individuals; and the partisan politics that is growing and we just want to allow people to whatever party they are involved in to come together and rejoice for America."
There will also be student protests on Thursday and then after the Vice President speaks at BYU. Ralph Nader will speak at UVSC in Orem at 7:30.
One thing is certain, free speech will be alive on Thursday in Utah County.
×
Related links
Most recent Utah stories