Estimated read time: 3-4 minutes
This archived news story is available only for your personal, non-commercial use. Information in the story may be outdated or superseded by additional information. Reading or replaying the story in its archived form does not constitute a republication of the story.
SANDY -- High water Monday again prevented a full-scale search for a young woman who was swept over a waterfall on Saturday.
Search and rescue teams returned to Bells Canyon in Sandy Monday morning to possibly resume the search for 26-year-old Kimberly Evans, who was swept away in the fast-moving creek over the weekend.
Crews were in the canyon looking for the woman Sunday but suspended the effort because high water made it too dangerous.
Search halted for third time after hike disappears
Teams re-evaluated the creek and again decided it was too dangerous to resume the search for Evans, a pre-school teacher at Cosgriff School.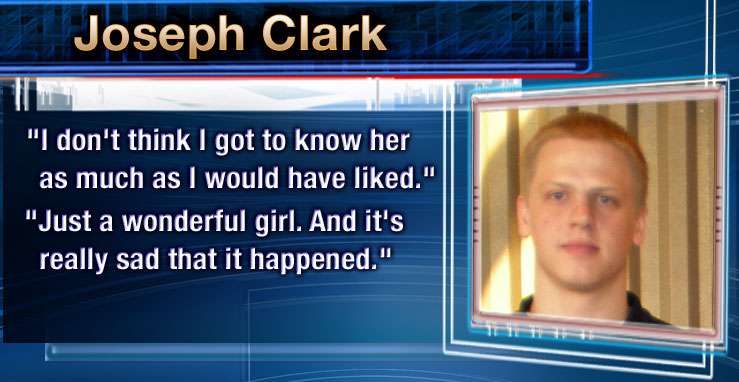 Authorities believe her body is pinned underwater by the swift current. They say it could be weeks before they find her body because it may stay submerged in the water until the snowmelt is over in an area where they saw logs fall in and disappear.
It's the second incident in a week, raising safety concerns for hikers in Bells Canyon.
First, some good news. On Monday KSL spoke with Joseph Clark, who also was swept over the falls with Evans Saturday. He's in remarkably good health. Sunday, Intermountain Medical Center erroneously reported him in critical condition after he'd already been released with only scrapes, cuts and bruises.
Clark told KSL he and Evans were hiking on their first date together.
"It looks like it would be easy to jump over," he told us.
He made it, but Evans jumped an inch or two short. As she slipped and fell, he grabbed her hand. The current pulled them both in and over the falls.
"I don't think I got to know her as much as I would have liked," Clark told KSL. "Just a wonderful girl, and it's really sad that it happened."
Incident the third in a week
One stretch of creek has grabbed three people in a week, sweeping them over a double-decker waterfall, a 20-foot drop, then 50 feet.
Saturday, Joseph Clark survived. Kimberly Evans disappeared.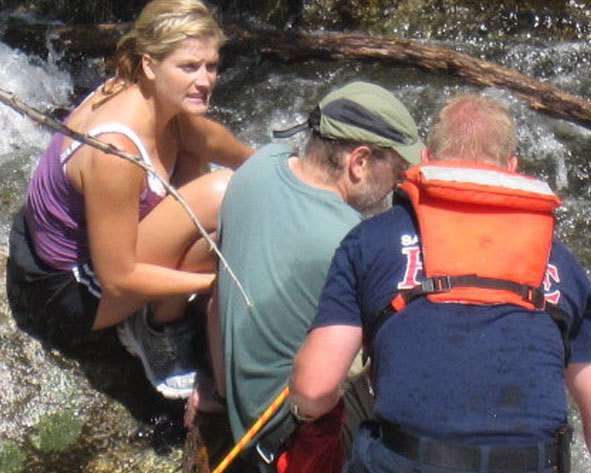 "It is incredibly dangerous; it's an extreme hazard," said Capt. Chris Dawson with the Sandy City Fire Department. "We would caution anybody from even approaching the creek in that area."
The weekend before, hiker Suzanne Jansen helped rescue the first victim, Mansour Arianzad.
"He's getting stronger every day. He's very grateful," Jansen said. "The waters are higher than I've ever seen them, and it's not just in Bells Canyon but it's in many canyons."
Firefighters Monday photographed the trouble spot in Bells Canyon where hikers are often tempted to jump across the creek.
"There's a deep chute of water where the creek collects right before it goes off that falls, and it looks like you could cross that very easily," Dawson said.
With two weekend incidents in a row, some say there should be restrictions on hikers in Bells Canyon.
"Absolutely," Jansen agrees. "It think it's not worth the accidents -- and fatalities."
"Right now we're exploring some ideas, we're brainstorming, we're looking at things," Dawson said. "If nothing else, maybe we can get some signage up there, something to warn people of that extreme danger that exists there."
The U.S. Forest Service has primary responsibility, and it is not planning any changes or new restrictions.
A spokeswoman told KSL, "We think the best way for people to stay safe is to understand the hazards in the environment and take appropriate cautions."
------
Story compiled with contributions from John Hollenhorst and Shara Park.
×
Photos
Related links
Related stories
Most recent Utah stories