Estimated read time: 2-3 minutes
This archived news story is available only for your personal, non-commercial use. Information in the story may be outdated or superseded by additional information. Reading or replaying the story in its archived form does not constitute a republication of the story.
SALT LAKE CITY -- Early Thursday, a Salt Lake man was shot to death in his own driveway. Police later arrested three people, including the man's wife.
The victim's family reacts to the surprise arrest in the case as police try to determine a motive.
Jose Adrian Rodriguez-Ramirez and his roommate Jose Alan Gallegos-Mendoza were arrested Thursday for the shooting death of 28-year-old Juan Rubio. Police also arrested Rubio's wife, Marta Campusano, for obstruction of justice.
Relatives say they're just left waiting for answers.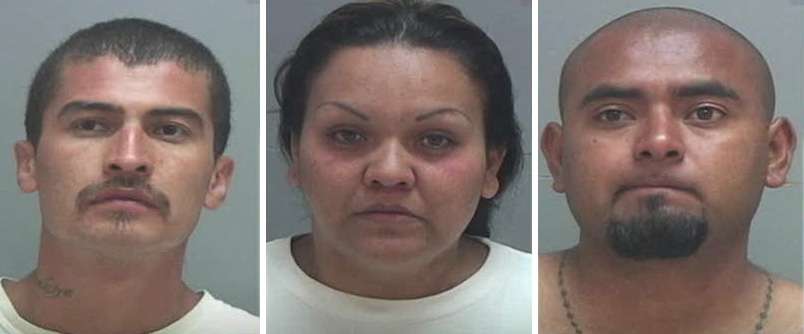 "It's really sad if they were planning this," said Rubio's sister-in-law Beverly Rubio. "They knew the time he'd be out here sitting, waiting for his ride."
"I loved him like a brother," said another sister-in-law, Charina Duran. "He was really good to my kids, his own kids, and I don't know why this happened to him."
Police say Rubio's common-law wife lied to them during the course of the investigation, but investigators have not released more specific information about that.
Gallegos-Mendoza and Rodriguez-Ramirez both admitted to being involved in the shooting.
The victim's relatives say they know both men; everyone involved was from the same town in Mexico and were friends.
Relatives also say for the past six months, they had heard rumors that Rubio's wife was in a relationship with Rodriguez-Ramirez. Police will not confirm that information or whether that was motive for the murder.
The couple's two boys, who are 3 and 5 years old, are now staying with family.
Marta's brother Salvador Campusano -- who was coming to pick up Rubio when he was shot -- says the boys are unaware of their father's death or their mother's arrest. He says he doesn't want to be the one to break the news to the kids; he wants his sister to tell them what happened.
"Right now the kids don't know what's going on," Beverly Rubio said. "I don't know how anybody can tell two kids about losing both parents in one day."
Rubio was shot several times as he sat outside his house about 6:15 a.m. Thursday, waiting for a ride to work. His wife and children were in the house when gunshots rang out.
A small memorial marks the spot where Rubio died.
E-mail: syi@ksl.com
×
Related stories
Most recent Utah stories