Estimated read time: 2-3 minutes
This archived news story is available only for your personal, non-commercial use. Information in the story may be outdated or superseded by additional information. Reading or replaying the story in its archived form does not constitute a republication of the story.
SALT LAKE CITY -- A project aimed at bringing together people with a long history of conflict kicks off in a couple of weeks. For one month, teenagers from Northern Ireland will live in Utah and learn lessons about acceptance and confidence.
Those who participate in the Ulster Project call it life-changing and credit the efforts of one woman, project coordinator Les Sage, in making a difference. We surprised her this week with a High 5.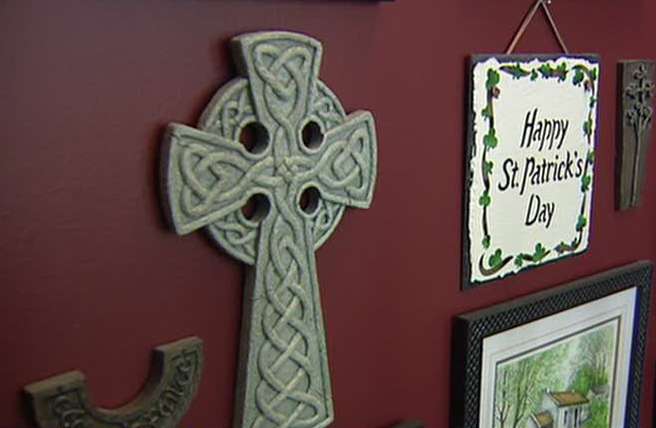 She had heard of the KSL High 5 but didn't think she'd be a recipient. Peter Zinman nominated her.
"It's a Catholic and Protestant (effort) to try and mend the ties between them," he explained. "Also, it helps you find out who you are as a person. For the Americans, it helps them grow. So I think she's done a lot to do that for me and everyone."
He said Les is the cog in the wheel that keeps the program going in Salt Lake City.
Every July she welcomes a group of Catholic and Protestant teenagers from Northern Ireland who put aside 800 years of war and strife and immerse themselves in activities and service opportunities with their American peers.
Counselor Michael Baker said, "It was really fantastic to see how incredibly awkward everyone is right at the beginning when we start out at the first practice before the teens arrive. Then, at the airport, (they're) a little bit shy. At the end, (they're) just going through reams and reams of Kleenex and it's really amazing to see how tightly a group can come together."
Coming together within the group and applying those lessons in life is what the Ulster Project is all about.
Les Sage explained, "At the end of the summer I hope that they take away confidence and acceptance and love and having no discrimination against anybody or anything."
A project participant, Grace Fitzpatrick, said, "I've learned from Les how to put other people before me and how to open up to other people."
Another participant, Patrick Start, said, "(I'm) more open minded when I meet new people when they tell you their beliefs and what they believe and stuff like that. (It's just a lot easier to make friends."
The program builds bridges of communication and love that stretch beyond continents.
"Everyone's different in the group," Start said. "But they all come back as friends and that's a good feeling."
If you would like to nominate someone for a High 5, click here.
E-mail:bwalker@ksl.com
×
Related links
Most recent Utah stories