Estimated read time: 2-3 minutes
This archived news story is available only for your personal, non-commercial use. Information in the story may be outdated or superseded by additional information. Reading or replaying the story in its archived form does not constitute a republication of the story.
Carole Mikita Reporting The Utah Symphony marks a historic evening, returning to its first concert hall, the Salt Lake Tabernacle. Before Abravanel Hall was built, finished in 1979, the Utah Symphony performed in the Tabernacle. It is fitting, the players say, to return to their roots so that they, too, can be part of its reopening.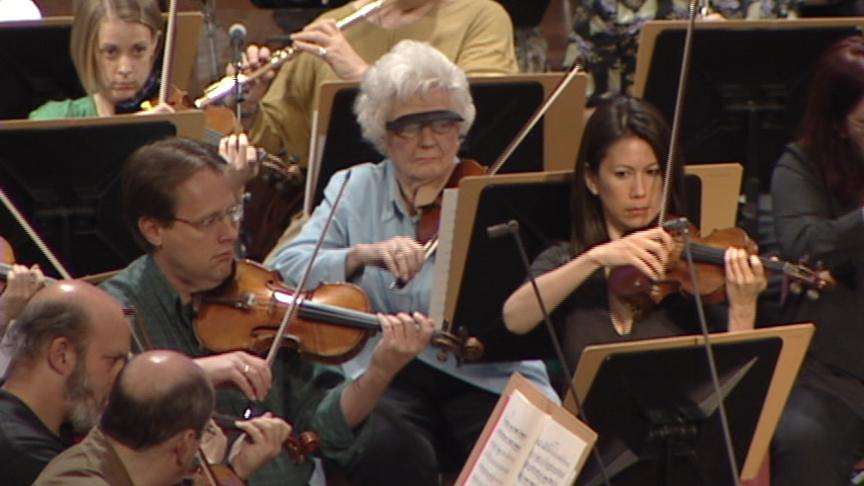 A historic homecoming and cause for celebration as the Utah Symphony offers a free concert in the newly-upgraded and renovated Salt Lake Tabernacle.
A violinist for 64 years with the orchestra, Frances Darger played at the Tabernacle for 33 of those years under the direction of Maestro Maurice Abravanel. In those days, this was home, rent-free from the LDS Church. "I'd forgotten how gorgeous that sound is. It really is. It's a great thrill to play here...you get cold chills up your back. I still get cold chills up my back," she recalled.
The orchestra built its reputation here and won accolades from music legends like Artur Rubenstein. In 1979 Maestro Maurice Abravanel, the former music director for the Utah Symphony, said, "Wherever I go and say Utah Symphony people always know and speak of it with the greatest respect. And I don't think Rubenstein needed to make friends with me."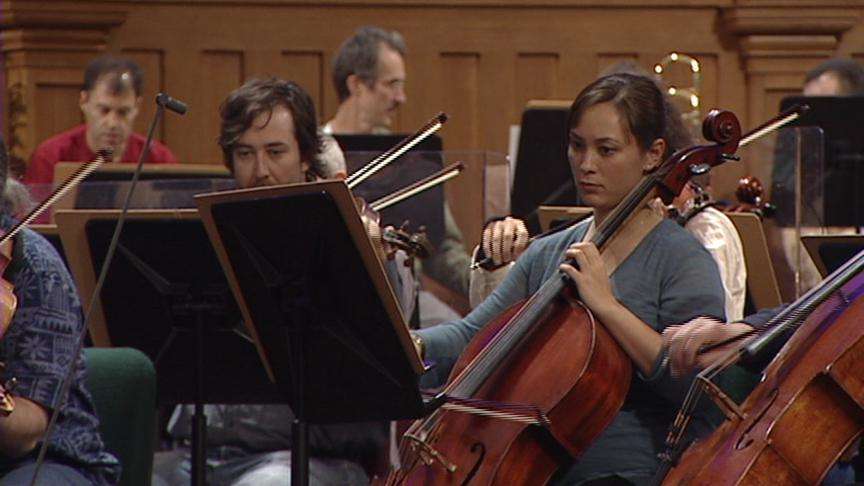 Tonight's program features two pieces that seemed fitting to Music Director Keith Lockhart: Saint Saen's Symphony No.3, which will feature the famed organ, and Ralph Vaugh Williams "Job," the book from the Old Testament.
Lockhart said, "This concert that we're playing tonight really points out the long relationship of the Utah Symphony with the Tabernacle and the Mormon Tabernacle Choir and really the connection and cooperation between the sacred and the secular in music in Salt Lake City."
There are no tickets left for tonight's concert of the Utah Symphony at the Salt Lake Tabernacle. If you are still hopeful, you can join the standby line at the Temple Square flagpole. Doors open at 7:00 p.m.
×
Most recent Utah stories