Estimated read time: 1-2 minutes
This archived news story is available only for your personal, non-commercial use. Information in the story may be outdated or superseded by additional information. Reading or replaying the story in its archived form does not constitute a republication of the story.
Gene Kennedy Reporting A 20-year-old was shot by South Salt Lake Police after allegedly pointing a gun at them. His condition has improved. He is talking, but not to detectives at this point, so we still don't know what led to the shooting.
Monday afternoon, the young man's mom called police. She was worried he might commit suicide. Police went to his residence at the Timber Creek Apartments to check on him. When he didn't answer the door, officers got a key from the manager and went in his apartment to make sure he wasn't hurt or dead.
Police say they identified themselves as South Salt Lake Police, and when they entered the apartment the young man had a gun in his hand. When officers told him to drop it, they say he pointed the gun at them, and that's when police shot him three times.
On Monday, the 20-year-old was in critical condition, and today he's in serious condition. The suspect has a minor criminal history, but police say that to their knowledge he is not mentally ill.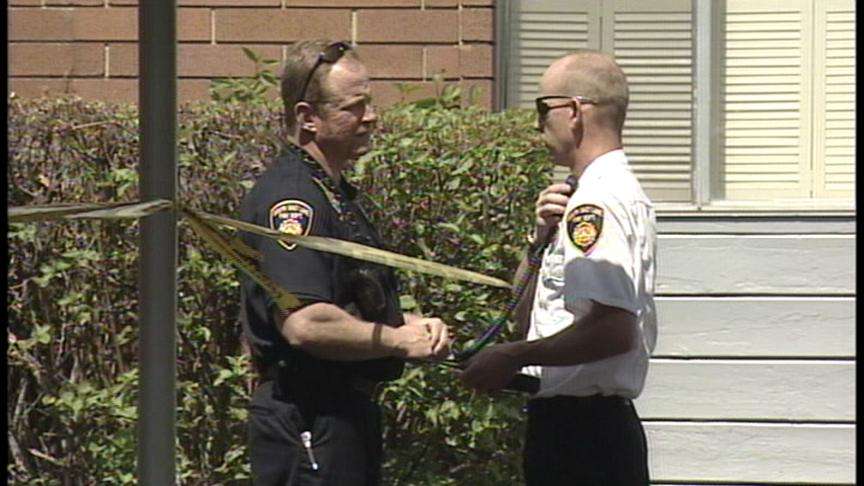 Meanwhile, an entire shift of police officers is on administrative leave while multiple investigations are done to determine if the shooting was justified. The investigation may wrap up by Friday or early next week. It could take five to 10 days before the three officers can return to work.
Police say the 20-year-old never fired at them but did point a pistol at police. Hopefully by Friday we'll know why he allegedly did that.
×
Related links
Most recent Utah stories