Estimated read time: 3-4 minutes
This archived news story is available only for your personal, non-commercial use. Information in the story may be outdated or superseded by additional information. Reading or replaying the story in its archived form does not constitute a republication of the story.
PROVO -- Police have a possible break in the brutal attack of a Utah Valley University student in Provo.
The Utah County Sheriff's Office says Shawn Leonard, 33, walked away from the work program Tuesday afternoon. He's now suspected of raping a 19-year-old woman and robbing a convenience store the very next day.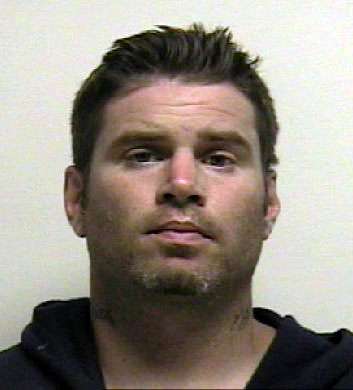 The 19-year-old woman who was beaten and raped Wednesday afternoon initially told police her attacker had tattoos on his arm and his neck. Because of her severe injuries, she was unable to give more information about the man.
The woman was beaten so severely in the face that her jaw was broken, teeth were knocked out and facial bones were fractured. She is now recovering in the hospital.
Thursday night, through sign language and yes-and-no questions, the woman gave police a better description about the man who she says assaulted her not far from where she lived.
"She stated mid-to-late 20s, white male, stocky build, at the time had on a dark T-shirt and ball cap," said Provo police Sgt. Mark Crosby.
Police say around 6 p.m. Wednesday evening, just hours after the assault, a clerk at a store in the Riverwoods shopping center was robbed at knifepoint and tied up in a back office.
"He was standing next to me and said, 'Open the register.' And I had just been talking to him, so I said, 'Are you kidding me?' And he said, 'No. Do it.' and pulled out a knife and put it to me," store clerk Elizabeth Nelson recalled.
The man, who police believe to be Leonard, took Nelson's debit card, phone and car. He left her tied up in a back room, but she was able to untie herself and call for help.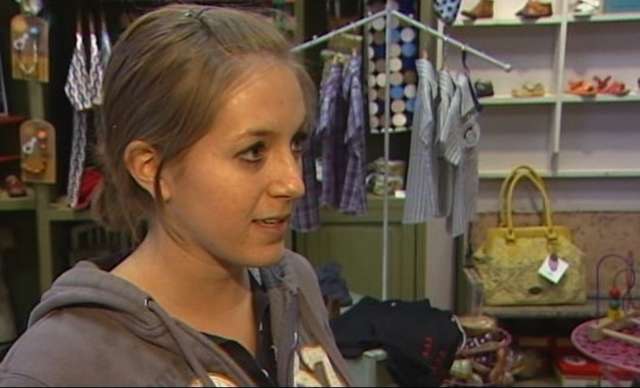 "I was pretty scared, and my heart was beating fast," Nelson said.
With the assistance of a cell phone provider, officers from Utah County Major Crimes Task Force and the Joint Criminal Apprehension Team located Leonard Friday in Mona, Utah. They recovered Nelson's vehicle and served a search warrant on it.
Nelson was able to positively identify Leonard as the man who robbed her. He was arrested for possession of a stolen vehicle and booked on a charge of aggravated robbery.
"He requested not to speak to us," Crosby said.
In addition to the suspect descriptions, detectives say there are other similarities between the armed robber and the rapist, which is why they are taking a very close look at Leonard.
Police say they will not disclose other pertinent information about Leonard and his suspect status at this time due to the fact it may compromise the investigation.
For now, detectives are crediting the 19-year-old woman's strength and resolve to help them make an arrest.
"We're all proud of her," Crosby said. "She's doing a great job and is a strong person, and we're glad she's doing better."
KSL News looked into Leonard's background and found a lengthy criminal past, including multiple drug charges as well as theft and burglary charges.
The Utah County Sheriff's Office says, prior to walking away from the work program, Leonard was a minimum security inmate and did not have a violent history. They say standard protocols were followed in looking for Leonard as soon as they realized he was missing.
-----
Story compiled with contributions from Sam Penrod and Sarah Dallof.
×
Related stories