Estimated read time: 2-3 minutes
This archived news story is available only for your personal, non-commercial use. Information in the story may be outdated or superseded by additional information. Reading or replaying the story in its archived form does not constitute a republication of the story.
Ed Yeates Reporting Salt Lake County is tired of parents playing Russian roulette with childhood diseases. So today, in partnership with Intermountain Healthcare, the Salt Lake Valley Health Department announced the most aggressive and comprehensive immunization project in its history.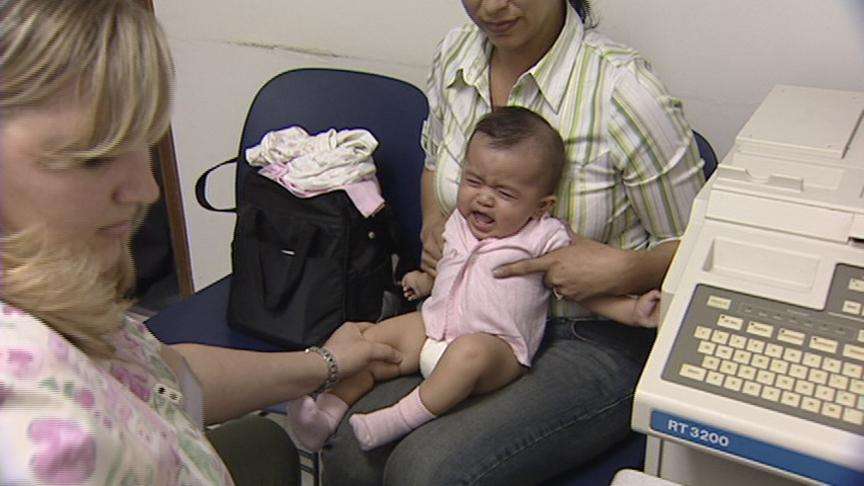 Immunizations now come in packages for children from zero-to-six years and seven- to-18 years, but it's those under the age of two that the Salt Lake County worries the most about. The Mayor of Salt Lake County, Peter Corroon says, "Utah ranks an abysmal 44th in the nation in terms of infant adequacy."
Nearly 11-thousand uninsured Utah children, among other groups, are still not vaccinated; making Utah among the lowest five states for immunization compliance. Ninety percent is considered "adequate" community protection. We're only at 74 percent. Audrey Stevenson with the Salt Lake Valley Health Department says, "Our goal is to reach 90 percent which is the national goal. It's an ambitious goal, but if we could even get to the 81 percent. It would be a really nice to reach 81 percent by 2010."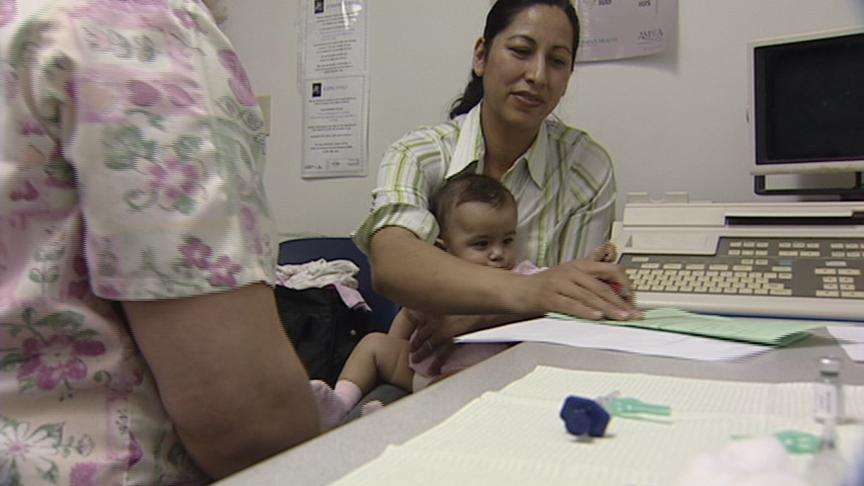 There are several reasons why Utah's compliance is low. It could be that the complicated vaccine schedules overwhelm some parents. Fewer parents may be taking advantage of well child exams where vaccinations are talked about. Some parents worry about theories that multiple shots compromise sensitive immune systems.
Philosophical issues may also play a role. Stevenson says, "We do have one of the highest exemption rates in the nation which may to a small degree impact our immunization rates.
From its perspective, Salt Lake Valley Health says the issue is simply a matter of public health. Angela Johansen agrees, saying parents must think what is "good for the whole." Johansen, who is a mother herself says," The parents should realize that when they send their children un-immunized, it does affect the rest of the population." The project has a lot wrapped into one big package, including an educational campaign for parents and kids and vouchers for those patients who can't afford the vaccinations.
Salt Lake County has committed $400,000 for the project. Intermountain Health Care is adding another $100,000.
×
Most recent Utah stories