Estimated read time: 2-3 minutes
This archived news story is available only for your personal, non-commercial use. Information in the story may be outdated or superseded by additional information. Reading or replaying the story in its archived form does not constitute a republication of the story.
John Daley reportingGov. Jon Huntsman Jr., (R) Gov. of Utah: "It is with great pleasure that I announce that the state and concerned citizens of the Legacy Parkway Project have reached an agreement in principle to settle the case outside of court."
A divisive battle over Legacy Highway appears to be over. This afternoon, key lawmakers signed off on a compromise with conservation groups. That means construction will begin next spring and you could be driving the route in less than three years.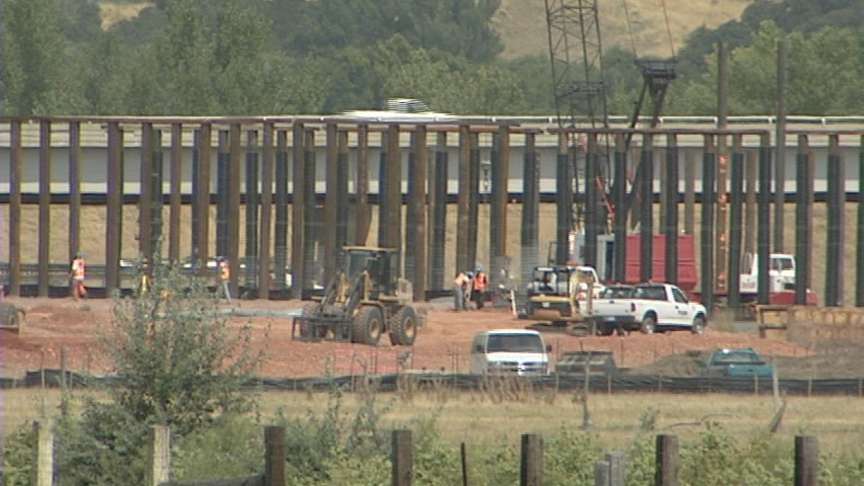 The road to nowhere is now a road to the future. At a packed news conference late this afternoon the Governor announced a stalemate breaking deal that had been many months in the making.
Gov. Jon Huntsman Jr., (R) Gov. of Utah: "This is an exciting day for our state with tremendous positive impact for our state, the economy, the environment and its transportation systems."
Governor Huntsman gets credit for what former Governor Leavitt started but couldn't finish: A 14-mile road connecting Davis County to North Salt Lake.
Conservationists long argued the road illegally carved a path through federally-protected wetlands, and ultimately a three judge appeals court panel agreed.
But that's ancient history today. State road builders get the route they wanted. In exchange conservationists get additional land protected for a nature preserve, and 2.5 million dollars for a light rail rapid transit study.
John Njor, Executive Director of UDOT: "For all those people that are delayed out there on the highway, we're gonna build them a parkway that'll get them there faster, sooner, safer."
Bob Adler, Attorney for Project Opponents: "We had proposed a narrower road further to the east. They proposed a highway on their alignment. I would call this our road on their alignment."
Dan McConkie, Davis County Commissioner: "It was an evenly brokered deal. Enough pain, enough joy to say we're satisfied."
Still not everyone likes a provision banning trucks.
David Creer, Utah Trucking Association: "We're talking about moving goods here. A major new highway is essential for commerce."
Another big item: The parties agree to no more litigation.
A final deal must still be approved by the legislature. The governor could call a special session for that purpose later this fall.
×
Most recent Utah stories