Estimated read time: 2-3 minutes
This archived news story is available only for your personal, non-commercial use. Information in the story may be outdated or superseded by additional information. Reading or replaying the story in its archived form does not constitute a republication of the story.
Keith McCord ReportingCheck the calendar and you know fall is here. Actually, the "official" arrival is tomorrow afternoon, but the colors are already changing and temperatures have chilled off. This probably also means Christmas decorations will be showing up soon.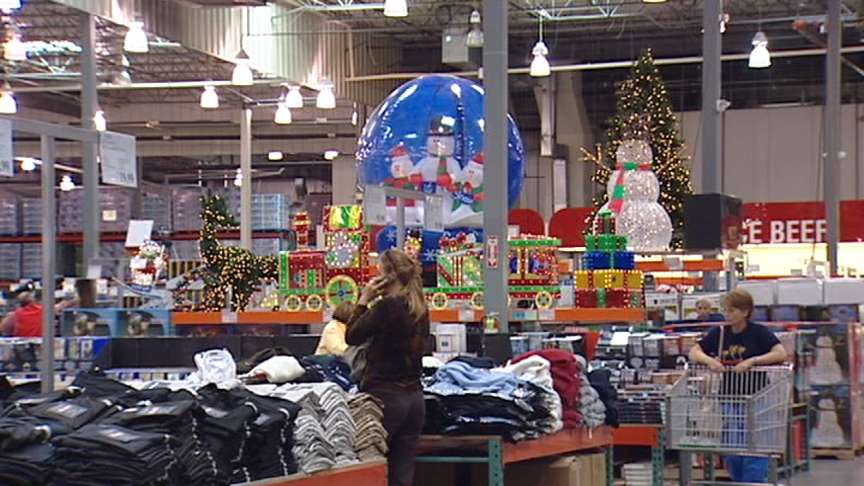 But let's enjoy fall for a little while. And there are signs of the season everywhere you look! We saw it all over today. At J & L Garden Center in Bountiful, Halloween displays are up; bales of straw are for sale, along with other items to get you in the mood for the changing season.
Down the street at a produce stand the fall harvest has ripened. Fruits and vegetables are piled high and the pumpkins are coming off the vine.
Kyle Jacobs: "We have a deal where you can get two bales of straw or two of these corn stalk bundles and one of the other, plus four 6-inch pumpkins for 19.99. So it's a great display for people's porches."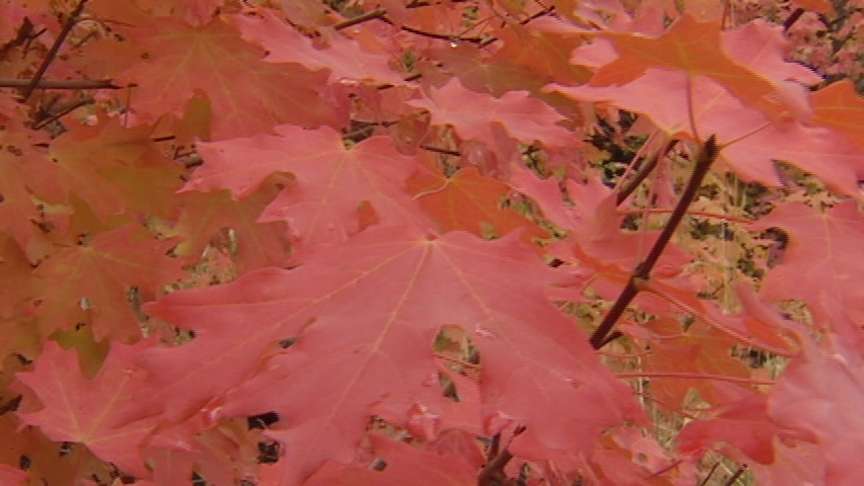 And for the first time in several years, it looks like the mountains will be putting on a great display. The green leaves are already beginning to change. This is the time of year when the colors start to change. Up on the hillside it's all yellow and orange and red; even the Christmas wrapping paper is orange and yellow and red.
Yes I did say Christmas! Stores are already dedicating aisle after aisle with holiday wrapping paper, lights, trees. And you know the seasons are changing, when you see warm gloves, bags of snowmelt, and snowshovel displays.
And you really know it's fall, when you walk past Temple Square in downtown Salt Lake and see the crews beginning the process of putting up hundreds of thousands of lights for the holidays! These won't be turned on for two more months yet.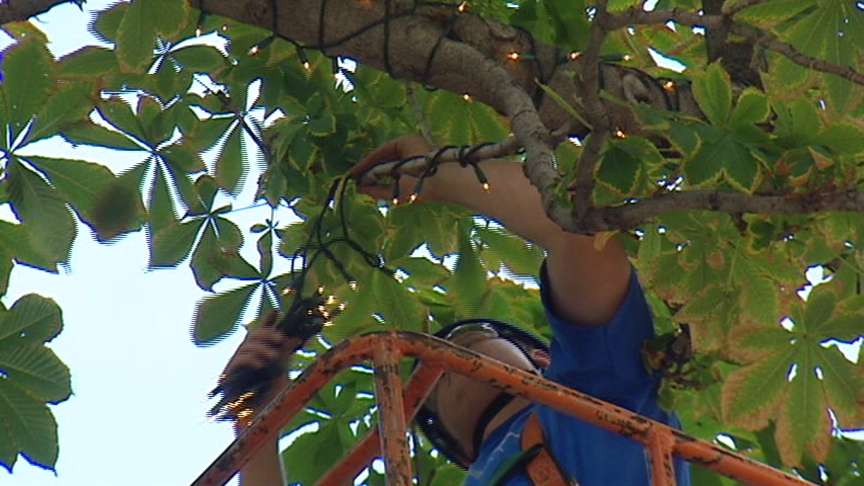 You know what's next, radio stations playing holiday music 24/7. Last year, it started November first. But let's enjoy Fall for a bit, shall we?
×
Most recent Utah stories