Estimated read time: 2-3 minutes
This archived news story is available only for your personal, non-commercial use. Information in the story may be outdated or superseded by additional information. Reading or replaying the story in its archived form does not constitute a republication of the story.
UTAH COUNTY -- A big festival Saturday aims to attract visitors to Utah Lake State Park. Organizers hope it'll show people that Utah Lake can be a fun place to go to, but admit that has been the tough part.
While some say the lake is a great place to fish, boat or even swim, others say the water is too dirty to bother going there for fun.
Saturday morning, Utah County officials and city leaders took a tour of the lake to get an up close look at what is really going on.
"It's a great opportunity for them to see what we're trying to do," says Reed Price, executive director of the Utah Lake Commission.
---
Utah Lake is a gem. It's a hidden gem.
–Reed Price
---
The commission, which was put together three years ago, is a group that works to promote Utah Lake. It aims to educate the public about the lake as well as make sure decisions are well thought out.
Mayors from different Utah County cities got a tour of the lake.
"It's important to come out and kind of renew our commitment and look at what has been accomplished and help us re-prioritize," says Orem Mayor Jerry Washburn.
One success story has been the endangered June Sucker fish.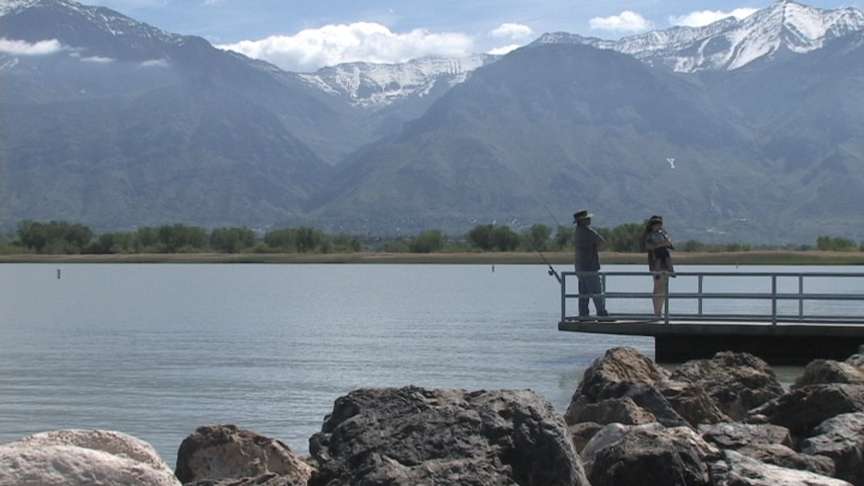 A tributary was made to Hobble Creek, allowing the fish easier access with Provo Bay.
There's a chance it could be delisted. "We think our efforts are working," Reed says.
County and city leaders say one future aspect of the lake they'd like to prepare for is the population explosion happening on the west side.
"We're going to be looking at another half-million people on the west side of the lake," Washburn says.
Saratoga Springs continues to grow fast, and more development is planned further south on the west side.
The Utah Lake Commission wants to make sure any development which could affect the lake is done so carefully.
"Do so in a way that's environmentally friendly as well as makes proper use of the land around the lake," says Utah County Commissioner Larry Ellertson.
As for concerns about Utah Lake's murkiness, Price says it's just because the water is shallow and sediments float around.
"Utah Lake is a gem," he says. "It's a hidden gem."
The commission is working to convince people the lake isn't really dirty.
E-mail: acabrero@ksl.com
×
Related stories
Most recent Utah stories