Estimated read time: 2-3 minutes
This archived news story is available only for your personal, non-commercial use. Information in the story may be outdated or superseded by additional information. Reading or replaying the story in its archived form does not constitute a republication of the story.
Keith McCord ReportingThere are just four more days to go before your income tax forms are due. That means the last-minute rush is on to get everything ready to go, especially for those people who owe money to the IRS. The good news, though, is that we have two extra days to file this year.
Everywhere we look right now, there seems to be a reminder that the big day is coming! From inflatable Uncle Sams, to guys dressed as Uncle Sam and even Lady Liberty, it's hard to ignore the fact that our income taxes are due.
Wayne Peterson is a spokesman for the IRS. "In Utah we are expecting over a million -- 1,550,000 returns are expected to be filed by Utahns," he said. "Of that number, over 629,000 of those will be e-filed."
Nearly 60 percent of all income tax returns, both in Utah and nationwide, are being filed electronically now. If you're getting money back, it's a good deal.
"If you're e-filing and you're getting a refund and use direct deposit, you can get it as early as 10 days," Peterson explained.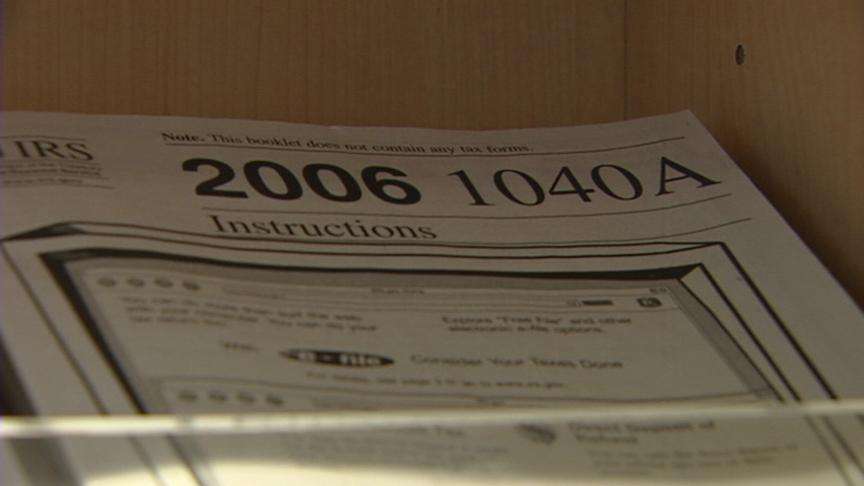 Otherwise, it can take as long as six to eight weeks.
We have until April 17 to file this year because of a holiday that's observed only in the Dictrict of Columbia. Even so, the IRS honors it, so we all get some extra time.
But procrastinators are still procrastinating. At one Liberty Tax Service office, business has been brisk the last couple of days.
Employee Laurie Featherstone said, "In fact, this morning we have had people come in and they've just said, 'We need to come in and beat the rush.' I'm thinking, well OK. You're beating the rush."
The IRS will refund more than $174 billion to taxpayers this year. That's an average refund of $2,366.
Now, back to the street-side wavers. Do they really entice people to get their taxes done? Laurie Featherstone says they do!
"In fact, when we sit down with customers and ask them why they decided to come into Liberty, [they say] 'Well, I drove down the street and waved to your guy, or beeped him, and it reminded me to come in.' And so they come in," she said.
If you haven't filed yet, you have until midnight next Tuesday.
The IRS reminds everyone that if you owe and don't have the money to pay, you should send in the paperwork by the deadline anyway. The IRS will work with you on a payment plan, which will save you money in penalties and late fees.
×
Most recent Utah stories