Estimated read time: Less than a minute
This archived news story is available only for your personal, non-commercial use. Information in the story may be outdated or superseded by additional information. Reading or replaying the story in its archived form does not constitute a republication of the story.
Samantha Hayes Reporting Prosecutors are building their case against a first grade teacher accused of fondling his students. Frank Laine Hall is now facing sixteen felony counts and the number of alledged victims is now more than ten. The victims are mostly children who were in his class at Rosamond Elementary School in Riverton.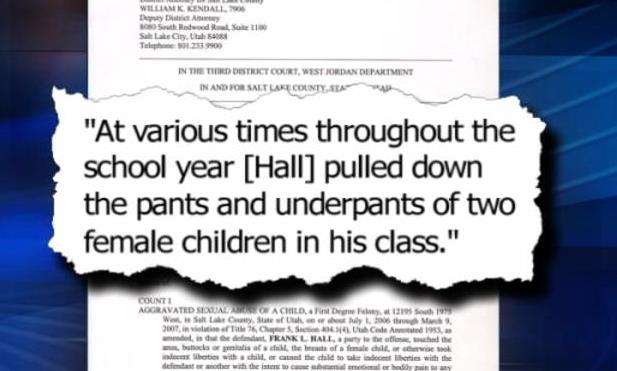 Hall was arrested and charged last month after three little girls in his class talked to investigators with Salt Lake County. But soon after that, many other students came forward and now Hall is facing sixteen counts of sexual abuse of a child and it appears there are at least 11 children making these accusations.
Prosecutors added additional charges this week along with new details about what happened in Hall's classroom.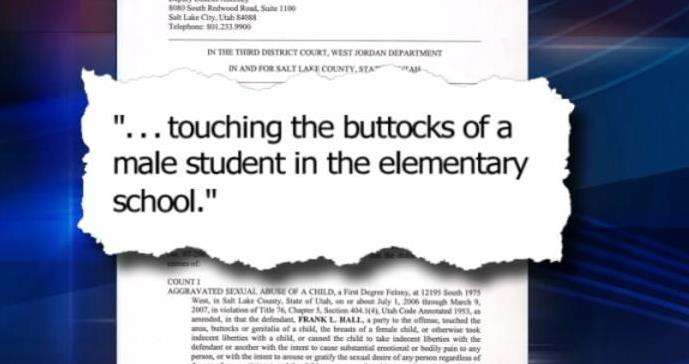 So far, prosecutors say 10 girls were abused. And, according to court documents, in the new charges, Hall is accused of "touching the buttocks of a male student in the elementary school."
Frank Laine Hall is being held on $500,000 bail in the Salt Lake County Jail.
×
Most recent Utah stories