Estimated read time: 2-3 minutes
This archived news story is available only for your personal, non-commercial use. Information in the story may be outdated or superseded by additional information. Reading or replaying the story in its archived form does not constitute a republication of the story.
SALT LAKE CITY -- Utah teens got a double dose of reality on a recent trip to New Orleans.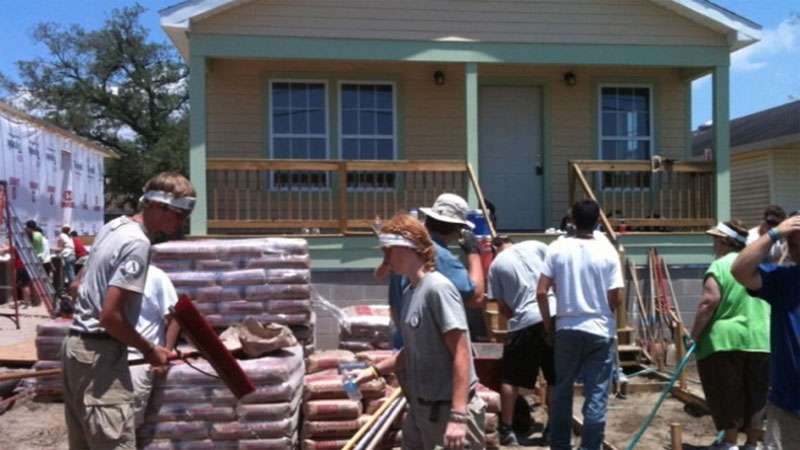 Seven Rowland Hall-St. Marks students are left with lasting impressions of both Hurricane Katrina and the BP oil spill.
These students got an eyeful about Katrina damage -- and in the hearts, a sinking feeling about another round of devastation for the Louisiana coast.
"It seemed they'd be getting close to what they had been prior to Katrina, and now this oil spill has crushed their hopes," said student Alex Kim.
Five days in New Orleans was an eye-opener for these high school students.
The goal of the Rowland Hall-St. Marks Interim trip was to work on two homes. Both are in a New Orleans east neighborhood devastated by Katrina.
So far only 330 homes -- out of 80,000 destroyed -- have been rebuilt.
Related
"I would say there is an active rebuilding effort, but of the majority, still a lot to be done," said Kim.
The students sensed tension from people over the ongoing oil leak.
"I definitely feel there's some depression there, and how they have to keep dealing with these difficult situations," said Carolyn Wazniak.
On a field trip to marshlands, they marveled at the natural life around them.
"We couldn't count the number of different birds we saw, couldn't identify them even with the placards there," said Philip Layfield, also a student at Rowland Hall-St. Marks. "There were dragonflies on every reed, there were all sorts of strange beetles."
But they also saw the oil sheen on the water.
"It's just unbelievably sad that -- I don't know how much of that is going to be able to be preserved," Layfield said.
They thought about the impacts on the seafood industry as they ate their shrimp and po' boy sandwiches; they heard from people in the restaurant and tourism industry, worried about their future.
"It's pretty powerful," said Nick Bradley. "I got the feeling it's going to hurt the fishing industry, and renting vacation homes on the beach."
"Nothing seems to be getting done," said Michael Hall-Snyder. "That's disappointing, in my view."
It was a great experience, but a sense of helplessness and loss has been brought home by these seven students -- to them, the situation seems closer now.
E-mail: rpiatt@ksl.com
×
Related stories
Most recent Utah stories