Estimated read time: 2-3 minutes
This archived news story is available only for your personal, non-commercial use. Information in the story may be outdated or superseded by additional information. Reading or replaying the story in its archived form does not constitute a republication of the story.
SALT LAKE CITY -- A repeal of the 1993 "don't ask, don't tell" law passed both the U.S. House and a key Senate committee Friday. Congressman Jim Matheson was the only member of Utah's delegation who voted for it.
Related:
The political dynamic is real, but so is the effect "don't ask, don't tell" has had on countless military men and women over the years."
Cal Noyce is a military veteran. He lives with his partner Bruce in Salt Lake City. For more than 20 years, he served in Utah's Air National guard. But he lied about the fact that he was gay, so he could serve. He pushed for an end to "don't ask, don't tell' in the '90s. Now, he says Congress voting "yes" on its repeal is a relief. Noyce says, "I basically had to lie to do something that I felt an obligation to do and something I wanted to do, and that was serve my country."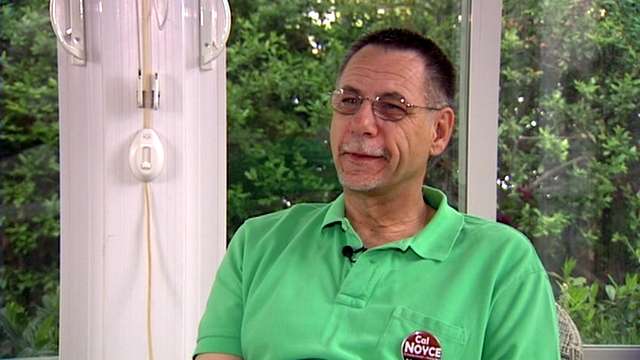 Despite strong feelings and intense debate on both sides, the repeal of "don't ask, don't tell' is advancing in Congress. Utah's Jim Matheson voted in favor. Congressmen Bishop and Chaffetz voted against it.
The vote is politically timely for Matheson; facing a Democratic primary against Claudia Wright, partly because of dissatisfaction over his vote on liberal issues.
Kirk Jowers, the director of the Hinckley Institute of Politics, explains, "The significance of this vote for Claudia Wright is that Democrats will look at it as Matheson will vote for us at least some of the time. If a Republican beats his challenger, we may never get one of these votes."
The issue could face a tougher time in the Senate. On the Don Imus radio show Friday, Sen. Orrin Hatch called the change potentially "disruptive" to military operations and recruiters.
Hatch said, "Look, a lot of our recruits to the military come from the south. And I had one general say if we go this route a lot of parents won't want their kids to come into the military again."
What is... "Don't ask, don't tell?"
The United States military does not allow openly gay, lesbian or bisexual individuals from serving in the armed forces. The "don't ask, don't tell" policy allows those individuals to serve in the military if they hide their sexual orientation and restricts the military from efforts to discover or reveal one's sexual orientation.
But to Noyce, just one gay military veteran, this is a matter of civil rights.
"It's yet another step toward normalizing that," Noyce says. "Now the yellow ribbons can go up on their trees."
Senate opponents are expected to mount strong resistance, including filibustering the defense bill, when it hits the Senate floor this summer.
If it clears the Senate, the repeal would become law only after a Pentagon study on its impact and after the president and military leaders certify that the policy change will not affect the military's fighting ability.
E-mail: rpiatt@ksl.com
×
Related links
Related stories
Most recent Utah stories