Estimated read time: 2-3 minutes
This archived news story is available only for your personal, non-commercial use. Information in the story may be outdated or superseded by additional information. Reading or replaying the story in its archived form does not constitute a republication of the story.
WASATCH COUNTY -- Wildlife biologists are encouraged about river otters transplanted in fall of 2009 into the Provo River. The specialists are now gathering data on the otters to better understand how they are adapting to their new home.
Twelve otters were transplanted six months ago. Nine of them survived the winter, and now biologists are finding them all along the Provo River between Jordanelle and Deer Creek Reservoirs in Wasatch County.
Special equipment tells Casey Day when one of the otters transplanted in the Provo River is within a few hundred yards. Day is one of the researchers studying how the otters, implanted with radio transmitters, are adapting to their new habitat.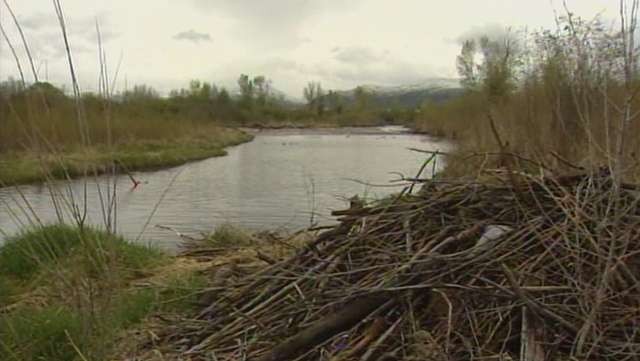 "It seems they are splitting time between the river and reservoir, which is interesting," Day said. "In the winter they are confined to the river. In the spring, when the ice is cleared up, they can go in the reservoir."
The re-introduction of the river otter and the research is a partnership between the Division of Wildlife Resources, Brigham Young University and nonprofit wildlife organization Utah Wildlife in Need.
"We would love them to see otters and let us know we saw an otter here," said JD Davis with Utah Wildlife in Need. "Not only is it a neat and unique thing here in Utah, but it helps the researchers, too, to know they are being seen and enjoying the habitat."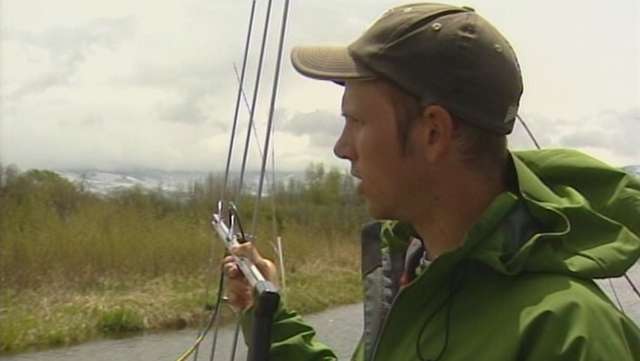 The researchers are examining how the otters migrate, their survival rate, den size and diet. It's believed to be primarily fish, but the DWR does not believe it will affect the river's fishing legacy.
"They've evolved with the otters over time," said DWR Aquatics Program Manager Mike Slater. "Yes, there may be some incidental takes on those or the trout species, but we feel everyone is a part of the whole ecosystem."
The animals are known to be social but typically are only out at night. Still, the researchers believe in time, the otters will become a frequent sight all along the river.
"We are trying to restore the otters to their native range," Day said. "That's what the reintroduction is all about, because they used to inhabit this river and most of the rivers in Utah."
The otters will be monitored for another two years. More otters are expected to join them in the Provo River later this year.
E-mail: spenrod@ksl.com
×
Related links
Most recent Utah stories