Estimated read time: 2-3 minutes
This archived news story is available only for your personal, non-commercial use. Information in the story may be outdated or superseded by additional information. Reading or replaying the story in its archived form does not constitute a republication of the story.
LAYTON -- Nathan and Stephanie Sloop are sitting in the Davis County Jail, accused of abusing and killing Stephanie's 4-year-old son.
Saturday, residents gathered in Layton for a memorial walk in honor of Ethan Stacy, hoping to make sure justice is served.
Organizers spread the word about the Ethan Stacy March For Justice through a Facebook page. They thought they'd maybe get 200 people to walk with them.
---
If we can stop it from happening to more, it's all worth it.
–Lucinda Martin
---
But anywhere from 500 to 700 people joined the effort, walking from the Sloop's apartment complex at 540 W. 1425 North all the way to the jail. They did it to show their support for young Ethan.
A moment of silence marked the beginning of the memorial walk, but organizers are hoping these kinds of cases are never silenced.
"If we can stop it from happening to more, it's all worth it," said co-organizer Lucinda Martin.
It started in Layton, at the home where 4-year-old Ethan most likely died from child abuse, and went for 10 miles.
"We want Ethan's family to know we do care," said walker Anissa Martinez.
---
They shouldn't do that to a kid. He doesn't deserve it. No one does.
–Sierra Larson
---
Others walked not just for Ethan, but for all children who have suffered or who might suffer abuse.
"No kids should have to suffer any abuse," said Ish.
Sierra Larson agreed. "They shouldn't do that to a kid," she said. "He doesn't deserve it. No one does."
Many wore T-shirts with Ethan's picture while others carried balloons and signs.
Chances are nobody involved ever met young Ethan, but they all agreed they didn't have to feel close to him to fight for justice and to raise awareness about child abuse.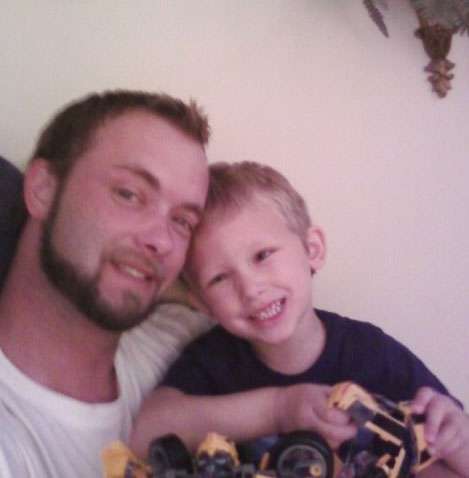 "A lot of people don't know what they can do about child abuse," said Ish. "Well, the key is, do something."
Martinez said it's all about being sensitive to what's going on around you. "Child abuse is going on. It could be going on right next door, and we need to stop it," she said.
Even though it was cold, windy, rainy and even a bit snowy, everyone who participated agreed it was well worth it.
"Everybody needs to know how important it is that kids are just huge and you can't go around killing little kids," said Calvin Cain of South Weber.
The walk ended in Farmington at the Davis County Jail, where Ethan's mother and her husband are being held without bail. No formal charges have been filed yet.
Walkers hope the couple knows a lot of people care about a little boy who left this Earth way too soon.
"Just the amount of support given by a lot of people," said Ralph Echavarria of Layton. "Looking at the folks who showed up, it was just really a community bonding thing."
There is similar walk planned for 9 a.m. Sunday, going along pretty much the same route.
Saturday, those who walked wore white. Organizers of Sunday's walk are asking supporters to wear blue.
E-mail: acabrero@ksl.com
×
Photos
Related stories
Most recent Utah stories