Estimated read time: 2-3 minutes
This archived news story is available only for your personal, non-commercial use. Information in the story may be outdated or superseded by additional information. Reading or replaying the story in its archived form does not constitute a republication of the story.
Tracie Potts, NBC NewsToday, the FDA announced yet another pet food recall. It is also expanding the original recall. Now, lawmakers are calling for hearings on whether the FDA is doing its job.
Today, Sunshine Mills added its dog biscuits to the list of recalled pet foods. Menu Foods, which originally recalled 60 million containers, is widening the dates during which its brands may have been contaminated.
The FDA believes as of today, no more pet food and no human food is at risk. Dr. Stephen Sundloff of the FDA Center for Veterinary Medicine says, "My recommendation to consumers is, barring unforeseen new info, we should have it all wrapped up."
The FDA says it traced the contamination to a Chinese importer of wheat gluten. The agency found that product contaminated with melamine. It's a product used in fertilizer and plastics but never in food. In animals, melamine can cause kidney failure. At least 14 pets have died after eating the tainted food. Wayne Pacelle from the Humane Society of the United States says, "This is a BIG food scare for pets and their owners."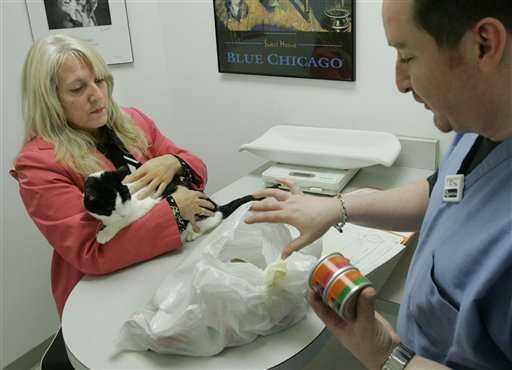 Some members of congress want hearings to hold the FDA responsible for not keeping a better eye on the pet food industry. In a letter to the FDA, two members of congress claim the agency has never inspected the plant identified as the source of the contamination. "The FDA is in flagrant violation of the trust of the American people, which expects the FDA to assure that pet food is safe," says Bruce Friedrich, a member of People for the Ethical Treatment of Animals.
Menu foods has received more than 300,000 complaints about tainted pet food. The FDA received about 12,000 complaints. That's twice as many as it normally receives in a year. But the agency emphasizes, the brands involved in these recalls represent only one percent of the pet food on the market.
×
Most recent Utah stories